4 Things To Know When Moving From The USA To Mexico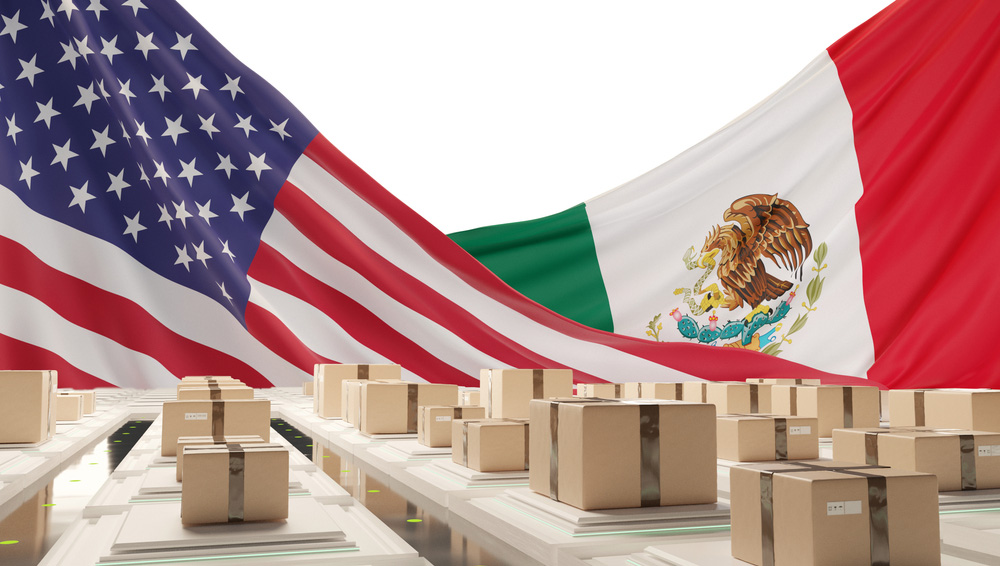 Mexico has been declared the top relocation destination for retirement, thanks to its beautiful and warm climate, vibrant culture, exquisite cuisines, and excellent cost of living. Mexico is a different country with a slow pace of life, and many unique aspects are in store for you. The trade relations with the U.S. is positive, with a service trade surplus of about $3.1 billion, which is 39.3% less than in 2018. U.S. FDI in Mexico was about $100.9 billion, 5.2% higher. This number can be attributed to boosted manufacturing, finance, and insurance. 
Hiring a reliable shipping service when moving to Mexico from the USA. enables us to ensure professional teams handle all your packages at affordable prices and at scheduled transit times. Shipping items when relocating can be stressful and daunting, and partnering up with the right people can ensure impeccable delivery with top-notch service and 100% safety. In this article, you will learn different aspects to keep in mind while moving:
Cross-Border Relocation Costs
The charges are calculated based on the nature of the cargo and the ultimate destination; one of the best ways to get the best prices is through a reliable cross-border shipping company. This is because they will take care of all the US-Mexico documentation, negotiate prices, recommend the best shipment vehicle, provide insurance, and ensure that your package is delivered on time and within schedule. 
You are free from cargo damage liability and the burden of managing and coordinating the processes between borders. They advise you on the rules, regulations, and other export orders and take responsibility for the cargo. 
Cross-Border Shipping Licenses
U.S. goods and services trade with Mexico, commercial and personal, is estimated to be about $677.3 billion. Exports and imports were $289.5 billion and $387.8 billion, respectively. As reported by the U.S. State Department, these conditions enabled over 1.5 million Americans to relocate to Mexico. 
The right shipping service can assist you in moving to Mexico from the USA with affordable and licensed shipping, real-time tracking, and an A+ rating from the BBB. The U.S. is known for maritime trade, where it was ranked the highest for 868 exports, 733 imports, and about 71% share in the total freight share. The United States' largest trading partner is Mexico, with about $614.5 billion.
Not only are their services about 60% more cost-efficient than FedEx, DHL Express, and UPS, but they also provide a comprehensive product and service selection with top-notch quality. They enable you to customize shipping charges that match your budget and time restrictions, whether sea, road, or rail. They also possess pertinent knowledge about industry standards, easing transportation. 
No Hidden Charges
Relocating to an entirely different nation is an anxious task in itself. The additional charges hidden under the carpet are the last thing you want to be bombarded with. The lack of transparency is a huge red flag, and you should always communicate with your shipping company if there are other expenses on top of the container payments. Most shipping companies require additional fees for insurance and taxation, which are taken care of at the beginning of the order. 
The right company will guide you through registration with a proper quote estimate. You will be ensured a real-time tracker, a transparent interface, and quick-to-respond customer support. They should always ensure that the terms and conditions are familiarized thoroughly. All your queries must be correctly and clearly explained with additional resources. Never operate on a contract that is difficult to comprehend, for they can potentially charge hidden costs. 
Safety Of Your Cargo
Safety is a huge concern while relocating to a new nation, and shipping companies are well aware of this. Always ask for insurance coverage and other details that can influence your shipment. They will make you understand the different item restrictions and ensure that your belongings are in safe and reliable hands. A competent shipping firm will provide indoor packaging and unloading of goods.
Conclusion
When relocating to Mexico, you must familiarize yourself with the mountain of customs and delivery rules of cross-border shipment. With many documentation, paperwork, and other cargo analysis requirements, it can become overwhelming to do it yourself. Partnering with the right hands to export goods to Mexico will help you smoothen the process and help you complete the paperwork. Opting for the right one can be challenging, but the above article can help you.