5 Amazing Kitchen Island Advantages That You Must Know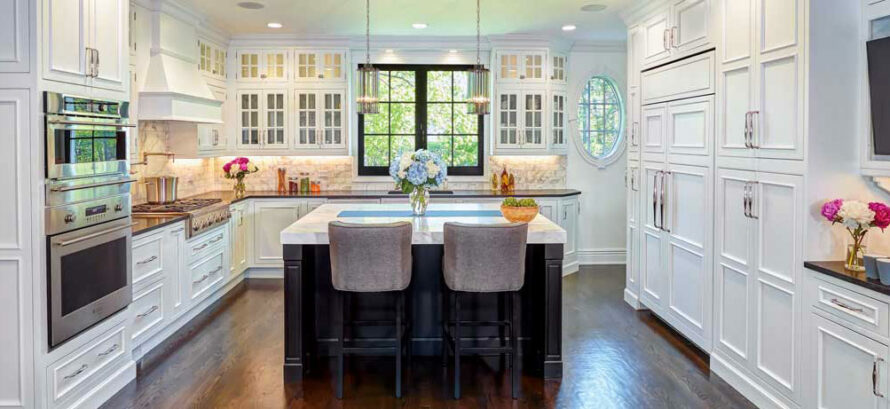 In every home, the kitchen is mandatory for creating and displaying the best possible food. Every kitchen should be functions and give enough space for those preparing the meal to move freely. Every kitchen needs more space and the possibility of being overly functional. A kitchen island is the most famous solution in favor of the kitchen's functionality.
Let's talk about Kitchen islands and island advantages. We will go through the simple explanation as it is an independent cabinet with a work surface on its upper surface. It is placed in the middle of the kitchen. The kitchen got a counter and storage that the kitchen lacked. A kitchen island could be mobile or without mobile with a seating area. Everything is a matter of choice, aesthetics, and ideas. We are curious if the kitchen island is the right choice, but there are many island advantages. Let's talk about it.
1.More Space to Store Things Inside Your Kitchen
If you have a small kitchen, there is a big problem: the disposal of certain kitchen items o appliances. These are not used every day. Therefore the island is the solution to this problem. Depending on your imagination, the island can be understood as an extension of your kitchen elements. You can decide whether you need more drawers or simple shelves with doors.
2. Additional Work Surface during the day and great bar for leisure time
You need space where you prepare food, and when you try hard, it is always crowded on the work surface. The kitchen island is always an ideal solution providing a spacious work surface. You can invite all family members to prepare food. The kitchen island will help you try recipes you have been unable to do in a limited space.
However, it is a multifunctional work surface that could easily turn into a bar. The island will be useful for any celebration, and you can place sandwiches and cakes on it.
3. Multifunctional Kitchen island
another kitchen island advantage is that it can serve a large designed pantry. You can adapt the kitchen island to all your needs. If you want or need to change the kitchen elements in the sequence, consult a designer and use the island in the best possible way. Install a refrigerator, washing machine, or kitchen appliance and free up much of the kitchen space. It can be an ideal place for your stove o a new place for the sink.
Moreover, another great option is mobility, installing light wheels instead of legs that will allow you to move the island from one place to another. You have an extra work surface in the middle of the kitchen and an extended work surface at another time.
4. An Island Instead of a Dining Table
An island depends on the number of members of your family and also on the size. Each average island can be a place to eat for four people. If you have a large space, then you can have a dining table and a kitchen island. In this way, your guests or family members can talk to you and keep you company on the other side while preparing the food in the kitchen. Removing dirty dishes and leftover food from the storage place is much closer and easier.
5.The Price of the Kitchen Can be Adjusted to Everyone's Budget
The beautiful design of the kitchen island does not mean you need to invest so much. You can choose a cheaper material too instead of solid wood. You can select natural wood that is much cheaper and concretes your kitchen island. Think about your priorities, aesthetics, and functionality.