5 Key Tips for Building a Successful March Madness Betting Strategy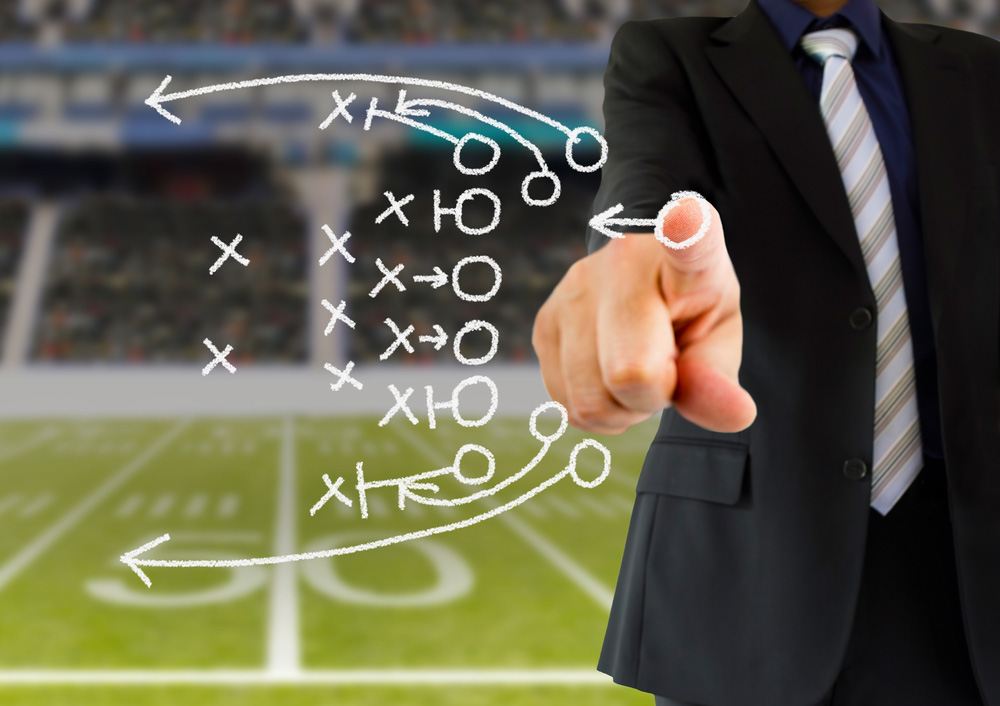 Every March, NCAA basketball's premier tournament captures millions of fans' imaginations. March Madness grips fans as they cheer for their favorite teams and the up-and-coming underdogs.
Fans also look to defy March Madness odds by spotting unlikely winners. However, building a successful NCAA Tournament betting strategy requires careful attention. So, there are five tips for building a successful March Madness strategy.
Riding the Hot Hand
Streaks are pivotal during March Madness. Teams that get hot at the right time can take that momentum and go on a run. For instance, the 2006 George Mason club entered the tournament as an 11 seed. They got hot at the right time and knocked off heavyweights such as Michigan State, North Carolina, and Connecticut. George Mason made the final four but eventually fell to Florida.
George Mason is an example of how bettors can ride hot teams as part of their betting strategy. The key is to spot teams on a roll heading into March Madness. Looking at teams' schedules can indicate which direction the team is trending.
Hot vs. Cold
This tip compares teams' momentum heading into the tournament. Spotting a hot team against a cold squad is a good indication of who has the upper hand, regardless of their overall win-loss record. Bear in mind that momentum is a big deal in a short tournament.
Additionally, playing hot vs. cold can uncover unlikely upsets. For instance, a team that's won five in a row versus a team that's lost six of their last ten shows a clear indication of which team has an edge. Beware of heavyweights stumbling into March. When big clubs enter the tournament riding cold streaks, they are ripe for an upset.
Check Out Smaller Conferences
Uncovering unlikely winners take some work on the part of the bettor. That time and effort are well invested by targeting smaller conferences. In addition, getting to know players, coaches, trends, and injuries can help bettors find the best picks.
Reading up on smaller schools, especially on social media, can help uncover valuable insights. For example, knowing that a team is battling the flu bug can determine a winning or losing wager. Social media also mentions where a team might head in the tournament.
Study the Lines
More often than not, lines speak for themselves. As a result, oddsmakers get inside information that the general public is only sometimes made aware of. As a result, oddsmakers determine lines based on their knowledge and understanding of each matchup.
That is why studying the lines is crucial. First, figure out what the lines are saying, especially if there isn't any meaningful information to justify them. For example, bettors might expect very even lines when two good teams meet. But when the lines heavily favor one unit over the other, there must be something that oddsmakers know.
While bettors may never have access to the same information as the oddsmakers, it's a fair assessment that something is happening behind the scenes. In such situations, it's best to follow the odds. But, unfortunately, following hunches or gut feelings may backfire.
Bet the Lines, Not the Hype
Every year there's one March Madness team that captures everyone's attention. These teams are picked as Cinderellas or big clubs poised to take it all. What happens is bettors get on the bandwagon and place their money on the hype, which may be justified when the lines back it up. 
But, unfortunately, betting based on the public's buildup before a game is almost always a recipe for disaster. Bettors should never believe the hype. Instead, they should study the lines and focus on what truly matters: momentum, injuries, and hot hands.
A Final Word
March Madness draws hordes of one-time bettors that bet almost exclusively on the NCAA tournament. As a result, the rush of bettors can significantly influence odds and public opinion. 
Seasoned bettors know it's always best to focus on the numbers, not the hype. It doesn't matter when picks go against friends and family. What matters is building a successful betting strategy.