6 Amazing Tips To Know How To Create Viral TikTok Reels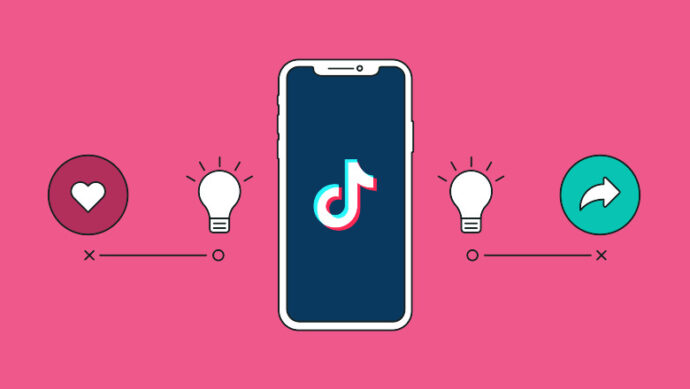 Among other social media platforms, TikTok is a popular app where people shoot and share short videos. It is a platform where people show their creative skills. You can create a variety of videos and share them with your friends. Here we will discuss some basic tips for creating a viral Tiktok reel. These tips make your reels professional, so let's start it.
Rules of Viral TikTok Reels
There are some rules that you can follow to create viral TikTok reels. The very first is funny and to-the-point content to make it more successful. The second one is to keep videos short and sweet. It is because people enjoy short videos that take less time to watch. The third and final step is sharing reels with friends and family.
Tip For Viral Videos
If you want to create an attractive and more complex video on Tiktok that can get more likes and shares, then remember some tips. Let's talk about these tips for viral Tiktok reels.
Choose a Niche That Interest You and your Audience
As we already said, the first thing is selecting the topic—most people like funny and short videos on TikTok. However, you can also select subjects like social justice, poetry, public messages, etc.
Select the Setting and Props
To make your TikTok reel successful, select the right setting and props. For instance, if you are filming with friends, use snacks and drinks to represent the right theme. Avoid violence and weapons in your footage if it is serious content like social justice reel.
Shoot Guerrilla Style
Try to produce footage without expecting things to go perfectly. You will get a more genuine reaction from the audience in this instead of scripted ones.
Use effective storytelling techniques.
After the film's production, it is time to start editing and use cutting techniques that keep the audience engaged. The storytelling videos always engage the viewers.
Share videos on different platforms
The best way to promote your content, especially Tiktok reels, is to share it on other platforms. Share multiple times on different websites and apps so people can watch them on their own time.
Measure the success of the TikTok reel and make adjustments accordingly
Estimate the success of the reel and how many likes and views you get on sharing videos. These things must be planned to improve the results.
Use Graphics and Effects to Make Video Standout
Always use graphics and effects to make the video stand out. It will help to make a difference from others on your Tiktok reel. Always use attractive effects and graphics to add flair or make the video more engaging.
However, add some visual elements that help the video stand out. Add striking graphics and animations to make a difference in engagement and attention.
Use some filters to look different for your reel. These extra layers of sophistication help create unique content and stand out from the competition. Investing in good quality graphics and effects gives you benefits in long-term Tiktok reels.
Share Reel on Different Social Media Platforms
Before sharing on social media, here are some tips to remember. The first is to ensure the footage is of high quality because it makes it professional. For that purpose, use high-quality cameras and lenses to give it a cinematic look.
Secondly, you must use the right hashtags because every social platform has its own hashtag for content. When you use these hashtags, your content promotes regularly.
The third is to post regularly on every platform so that people can watch the content and latest work. Not on;y this, but you can also earn money from these platforms. Share some helpful tips with followers that engage them.
Bottom Line
In a nutshell, these are some basic tips, and by following these, you can create striking and viral Tiktok reels. After creating the content, the major thing that you must do is share it on social media platforms. It is because social media is all about engagement; therefore, you must be consistent with it so your followers can get the latest work. Hopefully, this content will be helpful, making your Tiktok content more viral.