Best Comedy Movies on Netflix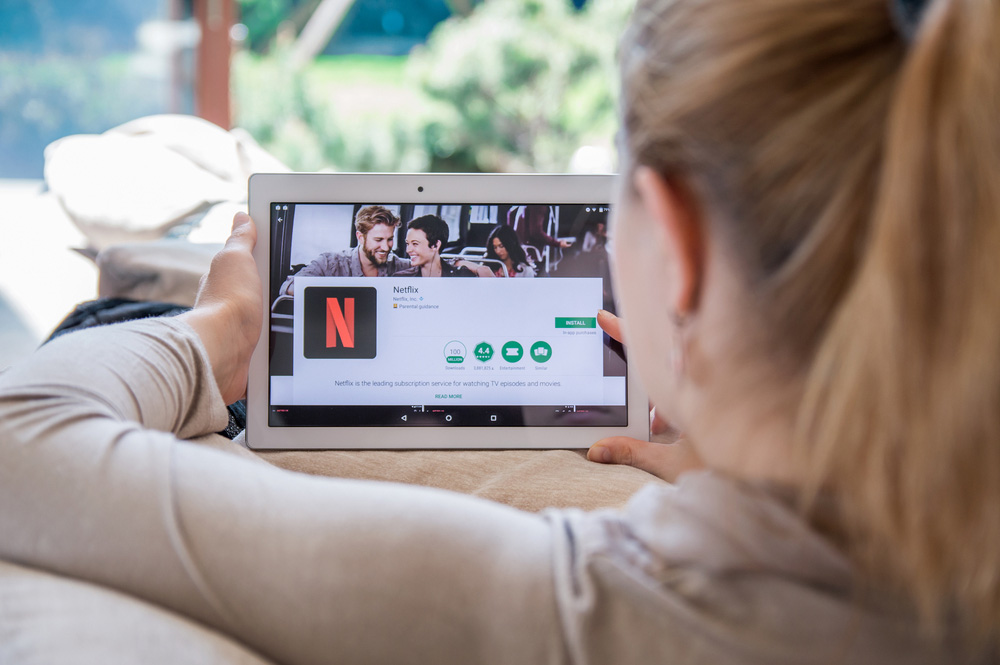 Are you looking for a good movie to enjoy on Netflix after a long tiring day at work? Want something light and something that lifts your mood? Well, in that case, comedy is the perfect way to relax and refresh the mind. However, the massive library of Netflix can be intimidating, especially when you want to find a few good comedy movies in an ocean of entries. Still, fret not, we have done the hard work for you, and you just have to take care of where to stream Netflix. 
Although a mobile phone or a computer works well, the best experience comes from streaming Netflix from a media device. Another great option for streaming is DirecTV via Internet (formerly DirecTV Stream) because of its several affordable packages and advanced features like voice-controlled remote and on-demand and live channels. 
Getting back to our topic for today, the following is a list of some of the best comedy movies available on Netflix. Surely you will find something that suits your liking. 
Your Place or Mine
Your Place or Mine is a great romantic comedy movie starring Reese Witherspoon, Ashton Kutcher, Zoe Chao, and Jesse Williams. The film follows a simple yet refreshing and easygoing plot with the opposites-attract concept. It shows a couple of best friends who are opposite of each other and even live in different areas. Your Place or Mine is a great comedy with a wonderful supporting cast that will surely make you feel good.      
White Noise
White Noise is an adaptation of a novel by author Don DeLillo and is an absurd drama comedy. Directed by Noah Baumbach, White Noise is easy to enjoy and includes amazing visuals and cinematography. Starring Adam Driver, Raffey Cassidy, and Don Cheadle, White Noise earns good praise from all sides. It follows the story of the mentioned cast and their four children as they strive to survive a dangerous Airborne Toxic Event. 
The Nice Guys
Directed by Shane Black, a writer not unknown to cracking modern-age comedy, The Nice Guys is a wonderful movie to watch. It follows the story of private worker Holland March (Ryan Gosling) and fixer Jackson Healy (Russel Crowe) as they form a team to investigate a missing young woman's case. The movie doesn't fail to amaze comedy lovers as the director continuously exceeds expectations.
You People
Starring Jonah Hill, Lauren London, Eddie Murphy, and Julia Louis Dreyfus, You People amazingly discuss sensitive topics like generational and race clashes. The story focuses on a cute romance as it is well executed by the brilliant cast with several characters that stand out. Moreover, it involves great humor and well-entertains the viewers.  
Glass Onion: A Knives Out Mystery
An amazing second part in a collection of murder mysteries, Glass Onion: A Knives Out Mystery stars the legendary Daniel Craig (Mr. James Bond) as Benoit Blanc, a clever investigator. In this movie, the director's talent for making people laugh while producing tension truly shines with unexpected twists and turns. The movie follows the investigator as he travels to Greece with his co-stars and unravels the mystery of a person's death.  
The Bad Guys
The Bad Guys is a hilarious animated film directed by Pierre Perifel, which also stands out as a heist film. The movie focuses on Mr. Wolf, the boss of the Bad Guys group, who enjoys high-stakes robberies. However, the gang is caught and put up for rehabilitation, but everyone rejects it except Mr. Wolf, who considers the possibility of turning good as being worthwhile.  
21 Jump Street
The next movie in an amazing comedy-filled segment by the hands of Phil Lord and Chris Miller. 21 Jump Street is a late-80s police force adaptation into a buddy cop comedy starring Channing Tatum and Jonah Hill. If we tell the truth, this movie is far more hilarious and good than the expectations of many. 21 Jump Street focuses on two rookie officers, Morton Schmidt (Jonah Hill) and Greg Jenko (Channing Tatum), who are sent undercover at a high school to find the person selling a new drug and take them down.
The Mitchells vs. The Machines
You may have seen many family comedy movies, but The Mitchells vs. The Machines is something else. It is one of the best-animated comedy movies. Directed by Mike Rianda, the film focuses on a father and daughter who have trouble connecting. However, to make things better, the father decides to take a road trip to send her off to college when a robot apocalypse occurs. Now, they must work together to make it through. The movie is greatly surprising, with lots of emotional scenes, pleasing visuals, and filled with hilarious comedy.  
Paddington
The original Paddington is a beautiful introduction to the marmalade-loving bear who leaves his home to find a new home and family in London. There, he is taken in by a family who accepts him despite him causing havoc. Paddington is a warm, loving movie with lots of gags for the whole family.
Murder Mystery
Murder Mystery stars the legendary Adam Sandler and the lovely Jennifer Anniston. The film focuses on the life of a married NYPD officer Nick (played by Sandler), and hairdresser, Audrey (played by Anniston), as they get caught up in a murder mystery on the billionaire yacht. It is a great movie to enjoy with friends, but the powerful cast boosts the film up a notch.  
The Lovebirds
The Lovebirds is a charming movie starring Kumail Nanjiani and Issa Rae. The film follows the couple as they are on the edge of breaking up after staying together for four years. However, they witness a murder which puts them on the run. It is a rom-com action comedy film with great entertainment but, unfortunately, went under the radar.
I Care a Lot
Starring the Netflix original star Rosamund Pike in this dark comedy movie as a sharp and relentless con artist. Not only that, but she makes her living by winning custody of elders and using their money for herself. However, things go south when her next victim turns out to be a mother of a dangerous criminal (played by the great Peter Dinklage). From here, the director J Blakeson perfectly takes the movie to make it a comedy worth watching.    
Final Takeaway
Here, our list of the best comedy movies on Netflix concludes but has yet to be finalized. There are many more amazing comedy films with lots of great actors and actresses, directed and written by many notable figures in the film industry. Moreover, you can watch all these and more on Netflix, but you will need a media device to stream the platform. You could also opt for DirecTV via Internet, formerly DirecTV Stream as it offers a complete, reliable service. On top, they have several affordable packages, which you can learn more about by contacting DirecTV customer service. Once there, you can also ask about any queries or concerns that you might have. 
We all face hardships and tensions in life that make us stressed. However, great comedy movies offer an escape from all that and relax and refresh our minds. So, don't procrastinate or think too hard about things that went wrong. Instead, refresh the mind with some hilarious comedy and find out how you can make things right.