Calilo Hotel Greece: Everything That You Want To Know About This Island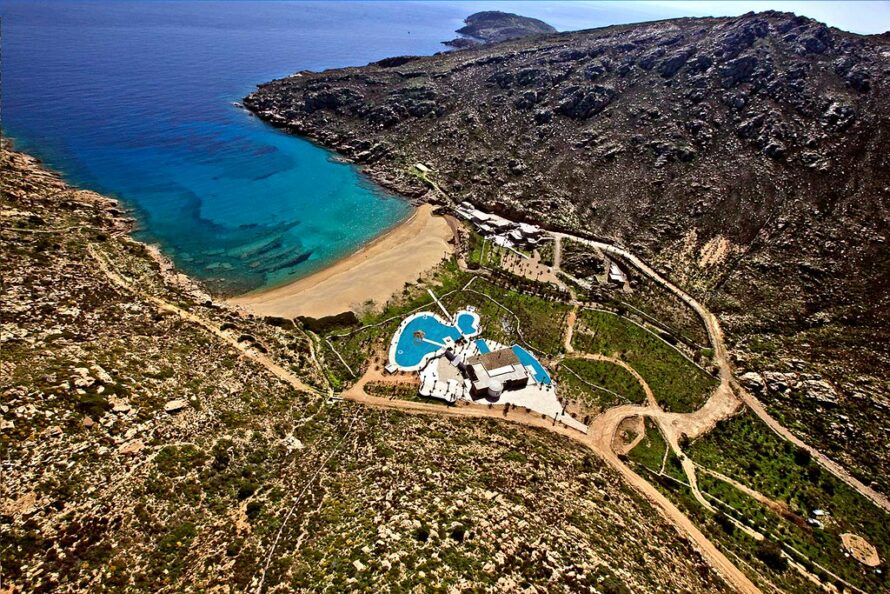 To afford a seven-star hotel is not easy for everyone, and it is not possible every day. Many full or seven-star hotels offer amazing services. Among so many, Calilo is not an ordinary resort, and the owners, Vasso and Angelos Michalopouos are not ordinary hotel owners. It is nestled between Mykonos and Santorini, with natural beauty and overpopulation of 2000.
Calilo means " Create A Life You Can Fall in Love With" It is the new brand in the Michalopouos' 14 years project on the island. It is a story of a humbled husband and wife who invested endless time, resources, and money. They create amazing and unspoiled stunning landscapes just like other overdeveloped islands. The Michalpoulos purchased 25 % island from around 624 independent owners to develop luxury bars, hotels, and resorts with eco-friendly and sustainable construction.
His wife, Vasso, is an amazing lady with a huge remit, overseeing all brands within the project while struggling with a hectic schedule. She is looking after as chief of staff, brand ambassador, and regional leader of all six island projects hotels, bars, restaurants, and ultra high-end beach bar. However, Vasso is still trying to take care of her rescue dogs, donkeys, and pet sheep.
Someone asked Vasso about her favorite marathon, and she said, 'Anyone where I can cross the finish line, however in reality, she runs athletic times and is clearly in great shape and oozes a healthy glow.' On the other hand, her husband, Angelos, has an artistic brain which he has behind Calilo Hotel Greece. He was grown up in Athens before shifting to the United States. Angelos studied at Cornell and worked for 18 years as a Wall Street Trader. Well. he shifted back to Greece to make his career as a popular author and artist.
Undoubtedly, he is a responsible, creative genius who created every piece of art beautifully. He designed everything of Calilpo Beach, from chairs to marble luxury in the suites. The interesting fact is that there are no rooms. There are only suites with cabanas, swimming pools, waterfalls, and Jacuzzis.
Eco-Friendly project
In this project, eco-friendly materials are used that ensure the burden on the environment is minimal. Once the couple discovered some 480 Olive trees in Sparta were to be chopped for firewood, they started a big salvation project. They shifted all trees to Ios and replanted them across other resorts.
How do visitors reach the Island of Ios?
The resort provides luxury standards. People love to come here along with children and pets. Well, reaching the island of Ios is not so easy. But no need to worry; the Calilo reception team can help you arrange a helicopter to reach another island.
Laid Back Style
Calilo Hotel Greece has a botanical garden; what you consume in the restaurant is homegrown production. So we can say the menu is refreshing and simple. Visitors can et delicious meat and seafood dishes, which are all served in laid back style.
Calilo also provides complete privacy at the beach from the suites and comes with rope swings, mounted cabanas, and ultra-comfortable mattresses. You can order whatever you want to drink at the beach, which would be delivered by discrete staff. A big pool is built into the beach, filled with salt water and white sand.
Pathos Beach Lounge
There is a separate beach lounge of Pathos near the capital. It is a swanky lounge with infinity pools, a VIP area, and a large restaurant with a capacity of 3500. It is a place to watch the sunset in Ios along with DJ house beats. No one can refuse that Calilo is a luxury place with a lot of fun, thanks to the amazing husband and wife vision.