PECA Ordinance is an attack on freedom of expression, Ch Zahid Iqbal
Ch Zahid Iqbal is a senior leader of the Muslim League Nawaz in Chichawatni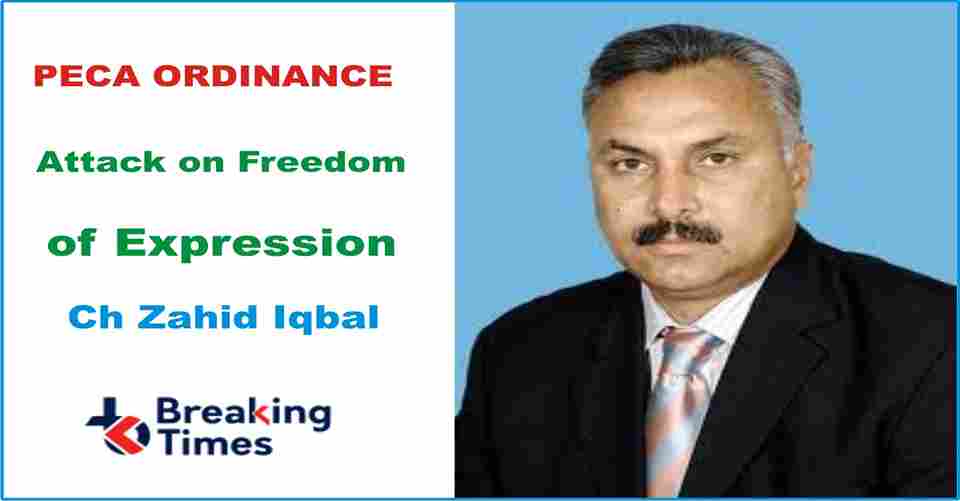 Chichawatni ( The Breaking Times – Arshad Farooq Butt ) Former district chairman Chaudhry Zahid Iqbal, a senior leader of the Muslim League N, has said that the issuance of the PECA Ordinance is an attack on the freedom of expression by the Ministry of Information.
A conspiracy is being hatched to silence the media and pave the way for revenge against those who raise the voice of truth.
This ordinance is a clear demonstration of the dictatorial policies of the government. If the government's aim was to reform social media, this law would have been brought in the Parliament.
"Prevention of Electronic Crimes Act (PECA) Ordinance is being condemned by news organizations and lawyers across the country. Opposition parties won't let impose this black law. We stand with our journalist brothers." He added.