How To Fix Valorant Unsupported Operating System Windows 10 | Best 4 Ways
Enter the cosmic arena of Valorant, where celestial warriors battle under the shooting stars in an exhilarating cosmic battle! With the goal of becoming a Radiant rank player, you are armed with tactical prowess, ready to defeat any opponent standing in your way.
Unfortunately, just as you are about to join the fray, an annoying error message indicating that your operating system is not supported occurs on your beloved Windows 10 computer.
Do not be afraid, brave warrior! With our assistance, you will be able to navigate your way to victory and overcome this frustrating obstacle, so you can fully immerse yourself in the action.
Why does a Valorant Unsupported Operating System error occur on Windows 10?
"Unsupported Operating System" errors are typically caused by problems with Vanguard, Valorant's anti-cheat system, when it encounters compatibility issues with certain components of Windows 10.
The Valorant game uses Vanguard to ensure fair gameplay and prevent cheating. However, the system relies on deep integration with the operating system, making it susceptible to changes.
This error may occur on Windows 10 due to the following reasons:
Outdated Windows 10 Version
As part of Valorant's Vanguard anti-cheat system, certain features and security updates are found in the latest versions of Windows 10.
If your operating system is outdated and lacks these required components, Vanguard may not function correctly, resulting in the error "Unsupported Operating System".
The developers of Valorant, Riot Games, regularly update their games and their anti-cheat systems to adapt to the changing Windows environment, which is why it is imperative to have the most up-to-date version of Windows 10.
Windows Update Issues
Sometimes, Windows updates fail to install correctly, or there may be pending updates that have not been applied.
There are several issues that can cause inconsistencies in the system, resulting in Vanguard's incompatibility.
Corrupted Game Files
Corruption of Valorant's game files can also cause the "Unsupported Operating System" error to appear. It may occur during installation while updating or as a result of an unexpected system crash.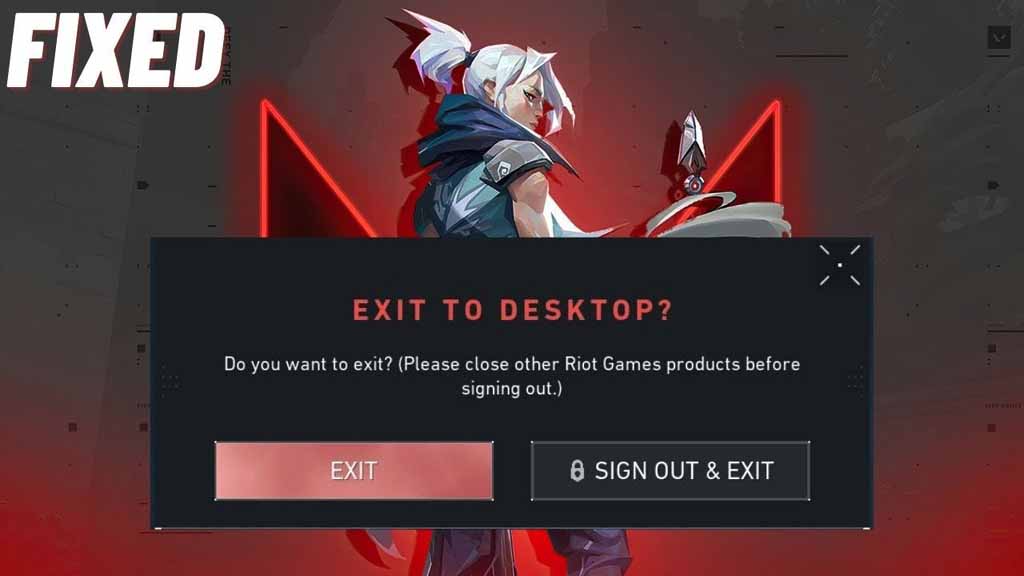 How to Fix this Bug?
The following are the four most effective methods for resolving the "Unsupported Operating System" error in Valorant on Windows 10:
Update Windows 10
For Valorant and its anti-cheat system, Vanguard, to operate properly, you are advised to keep your Windows 10 operating system up-to-date.
It is common for updates to contain bug fixes, security patches, and performance improvements that can be used to resolve issues such as the "Unsupported Operating System" error message.
In order to update Windows 10, follow these steps:
To open the "Settings" section, click on the Start button and select the gear icon.
Click on "Update & Security" in the Settings window
Select "Windows Update" from the left-hand sidebar
Windows will automatically search for the latest updates if you click the "Check for updates" button
Click "Download" to let Windows install the updates if they are found
To complete the update process, restart your computer if prompted
Update Graphics Drivers
The use of outdated or incompatible graphics drivers can cause conflict with Valorant, resulting in the "Unsupported Operating System" error.
The best way to resolve these issues and improve the performance of your game is to update your graphics drivers.
Here are the steps to updating graphics drivers:
Identify the manufacturer of your graphics card (e.g., NVIDIA, AMD, Intel).
Go to the manufacturer's website and click on the drivers section
Find the latest drivers for your specific graphics card model and Windows 10 edition
Follow the manufacturer's installation instructions after downloading the drivers
Restart your computer after installation to apply the changes
Run as Administrator
By running Valorant with administrator privileges, the game will be able to access all the needed system resources without any restriction.
By using this method, Vanguard may be able to resolve permissions-related issues and be more functional.
To run Valorant as an administrator:
Select the "Valorant.exe" executable file by right-clicking on its shortcut or shortcut icon
Click on the context menu and select "Run as administrator"
Click "Yes" if you are asked for permission
Ensure that the "Unsupported Operating System" error persists after launching the game

Contact Valorant Support
If none of the above methods work for you, or if you are uncertain about the process of making system changes, you should seek assistance from Riot Games' official support team for Valorant.
In order to troubleshoot specific issues, they have experienced professionals on hand. The following is the contact information for Valorant support:
Please visit the official Valorant support website or the Riot Games support page for assistance
Submit a support ticket or search for relevant articles that might address your specific issue
If needed, please provide details about the "Unsupported Operating System" error, your version of Windows 10, your hardware configuration, and the steps taken to resolve the issue so far
Conclusion
In Valorant on Windows 10, the "Unsupported Operating System" error can be a frustrating obstacle for players aspiring to the Radiant rank.
With the following five tips, you can confidently enter the cosmic arena of Valorant and conquer any challenges that arise.  Updating Windows 10 and graphics drivers ensures that Valorant will run smoothly on the latest features and fixes.
When Valorant is run in compatibility mode, any compatibility conflicts that Vanguard encounters may be resolved. As well, running the game as an administrator allows it to access system resources efficiently.
If all else fails, please feel free to contact Valorant's official support team for assistance. In order to resolve the "Unsupported Operating System" error, they will provide you with personalized assistance.