Miss Peru 2021: Top 6 Finalists Announced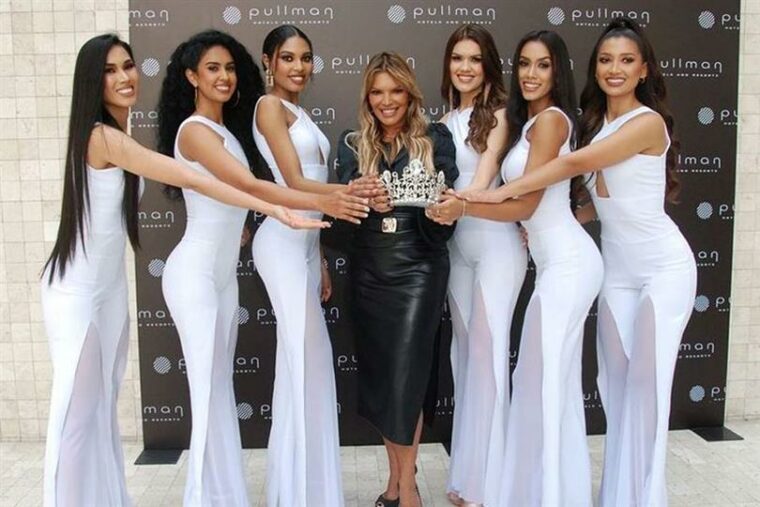 Among the six names, Danna Casimiro, Maryori Moran, Fernanda Bernaola, mei Azo, Yely Rivera, and Camila Escribns, one of them became the winner of Miss Peru 2021. There was a total of 39 beauty queens, 26 of them representing different regions, and 13 challengers. One of these six named will be selected as the Miss Universe 2022 in Israel.
The candidates for Miss Peru 2021 advanced the causes to promote during his reign. According to RPP News, he spoke about their preparation and motivations that prompted them to tempt the crown. Let's know about the six finalists of Miss Peru 2021.
    6 Finalists of Miss Peru 2021
Danna Casimiro
Danaa pointed out that he commitment is what she has placed among the six finalists of Miss Peru 2021. Her age was just 25 years old. She said., when you are clear about your objective, you have to continue fixed with your convictions.
She is the representative of Ucayali and said her motivation to compete in this beauty pageant is the empowerment of Peruvian women. This competition helped me to reach more people.
In this contest, the family and friends have been cheering for Casimiro. The people of Ucayalina sent her many messages; their support is undoubtedly unconditional.
The model worked as head of the corporate image area in a construction company. she gave the message of a beauty queen, the empowerment of women, and the inclusion of children in environmental care.
Maria Fernanda Bernaola
Marina Fernanda Bernoaloa said she was motivated to leave a mark in the country at a very young age. It is an honor to represent the culture, beauty, and history outside the border. Furthermore, she said, I had the opportunity to represent Piuara on the anniversary three years ago. After that, I observed that this platform could generate beauty for us and our social work and actions.
Bernaola said she identified with the catacombs district. She received the support of her family and showed the different stages of miss Peru 2021. She entered the pastry business and promoted her social project 'Coronas de amor.' Tjos project was made to help society's children, people, and vulnerable seniors.
Camila Escribns
Camila Escribns is very young and worked for a modeling agency in Miami, USA. She lives there and represents the title of Miss Peru of the Peruvian community in the United States.
She is only 23 years old and learning day by day. She was raised in California and was born in Peru. She is passionate about athletics and running a race along with her mother. On behalf of her family, she feels encouraged to compete in the competition.
Moreover, Camila wants to open her Peruvian food restaurant in Miami. She also promoted technology education for boys and girls to provide equal opportunity. Also, she was diagnosed with three malformed arteries in her brain, a rare genetic disease.
Maryori Moran
The 20 years old Miss Peru 2021 is in the mid of her Architecture career. She devoted herself to volleyball, and her family always motivated her to enter the beauty pageant. The young model said, I came from a different world and acknowledged that I was a little scared initially; however, everything happened very well and normally.
She was born in Villa Maria del Triuno and said; my family is my support; she did not know how to walk with heels on the date, but thanks to them. Furthermore, she said she would fight against discrimination as I suffered from this. I turned my weaknesses into strengths.
Yely Rivera
Yely belongs to the family of beauty queens. Her sisters named, Kelin and Sofia, have participated in past competitions. She ventures into this world and sees a wrong concept from a distance. To include in the top 6 of Miss Peru 2021 is a great achievement for a model. She said, I have entered into a challenge, and from my point of view, when you dare, you break barriers.
"Perseverance, responsibility, and commitment" defines them as the main attributes. These qualities assured the great services with his hours dedicated to Miss Peru. Moreover, she likes to sing and fight against violence against children and adolescents. She said, I support them in their freedom and discover their potential.
Mei Azo
Mei represents the province of Paita, and this is the second year she has tried to win the crown of Miss Peru 2021. For a model. The pageant is the ideal platform where people can convey good energy and positive thoughts.
She said I came across many realities and cases of children and adolescents who dropped out of school.
I want to work for adolescents to share the motivational message so that they can fulfill their dreams. Mei Azu graduated from Business Administration and is now conducting a television program where she shares educational and motivational information. She wants to become certified as n ontological coach.