Most Favored ToFu Tactics For B2b Lead Generation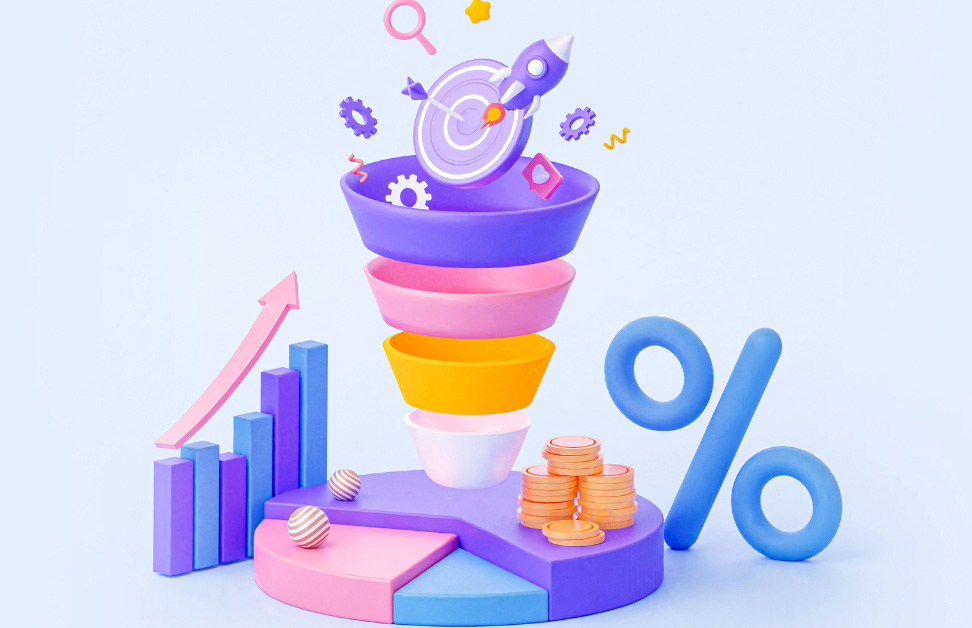 There's a famous saying by Johann Wolfgang Von Goethe. "Knowing is not enough; we must apply. Wishing is not enough; we must do."  
Since you're already here, try to apply the tactics mentioned in this post. It's better to try things out first than to regret them later. Let's have some ToFu, then. 
B2B lead generation has undergone a significant transition in recent years. Today, you must give prospects relevant information at the right moment to let them decide to buy if you want to turn them into future clients. It starts with ToFu.
What is ToFu in B2B lead generation?
Top-of-the-funnel or ToFu marketing refers to actions that assist the target market at the awareness stage of the buyer journey. Once you have their attention, you may proceed to convince them of your value. At the top of the funnel, you can demonstrate how your business can address problems or distinguish itself from your competitors. 
In short, update your ToFu marketing for effective B2B lead generation, leading to higher conversion rates. 
ToFu tactics to enrich your sales funnel
The top-of-the-funnel (ToFu) continues to be the most popular one, with 95% of marketers producing content for it, even though the vast majority of marketers (87%) create content for different customer journey stages.  
Hence, it will work if you utilize ToFu strategies and create content based on your target audience. 
Blogs
A key component of ToFu's marketing strategies is blogging. A high-ranking blog can help your website draw in top-of-the-funnel visitors. You can create different formats of blogs, including editorial, research, or reports. For instance, using an editorial blog, your intention isn't to sell anything; instead, you'll utilize it to draw potential leads to your website.
Search Engine Optimization (SEO)
Appreciate your team if your SEO stuff is in the right place. It enables search engines like Google to find your website easily. However, you must write and optimize the content on your website for relevant keywords to make it work to your advantage. Incorporate keywords and phrases potential prospects use while seeking answers to their problems.
Social media posts
No facts and figures are needed to state the popularity and importance of social media these days. However, your niche will determine which platform you should choose. For instance, LinkedIn will be a better option than TikTok for B2B lead generation.
Videos
Since 71% of B2B marketers use video marketing, it's one of the most effective ToFu tactics. Video is a perfect way to tell your industry stories, demonstrate your products, or showcase the inspiration behind your brand. Video is also crucial to the decision-making process for prospects.
Infographics
People remember the information they read when the presentation comes with images, which makes infographics an appealing instructional and marketing strategy. In addition, infographics assist you in conveying your message visually, making this tactic compelling for B2B lead generation.
Lead magnets
As previously stated, ToFu marketing's main objective is to build awareness and interest. Lead magnets fit perfectly in this stage of the sales funnel. Usually, the method uses a landing page to offer visitors something valuable in exchange for their contact details. For example, lead magnets might be e-books, checklists, infographics, instructions, guides, and more. 
Paid ads
To reach new prospects, increase brand awareness, and scale swiftly, you must spend on paid ads. You can do it in several ways, such as creating display, search, or video ads on paid platforms like Google AdWords, social media, and trade publications. Additionally, you can use influencer collaboration since it's a trend marketing strategy.
Email marketing campaigns
Email marketing allows you more control over developing a conversation with your prospects. Choose opt-in forms or landing pages centered around a lead magnet to get site visitors to provide their email addresses. Because they make it simple to incorporate a CTA inside the content, email sequences are excellent for onboarding B2B leads. 
Further stages of the funnel rely on sales, whereas ToFu marketing tries to raise brand awareness and generate interest for B2B lead generation. However, this refined approach demonstrates that the marketers' priority has switched from direct product promotion to giving helpful responses to the potential customer's questions.