Ashley McArthur – Plans The Perfect Murder of Taylor Wright 
The murder of Taylor Wright in 2017 is a tragic and horrific example of a violent crime in the United States. It was perpetrated by Ashley McArthur, who was believed to be a friend of the victim. This cruel act shocked the community and brought attention to the disturbing nature of human depravity.
Both were close friends, and their bond was seemingly strong and unbreakable. However, behind the facade of friendship lay a sinister plot waiting to unfold. The motivation behind this hateful act is a desire for money, and she was willing to betray her friend's trust and commit a serious crime just to get the money.
Ashley, however, had planned the perfect murder, but as the evidence came to light, the nature of the entire murder plan was revealed,.which paved the way for justice for Taylor Wright.
This tragic story serves as a reminder that even the most carefully planned schemes can be unraveled and sheds light on the darkness as well as sets examples to ensure accountability for those who commit such a serious crime.
Throughout this article, we will explore the motives that drove Ashley McArthur to commit this crime and discuss investigators' tireless efforts to unravel the truth.
Who is Ashley McArthur?
Ashley McArthur is a convicted criminal who gained notoriety for her involvement in the murder of Taylor Wright. She was a crime scene technician from Florida and was best friends with the victim.
McArthur's role in the crime shocked the community and sparked intense media attention. The details surrounding Ashley McArthur's life and background are limited.
However, during the investigation and subsequent trial, it was revealed that she had a close relationship with Taylor Wright, who was a former police officer and private investigator.
Ashley McArthur's conviction for first-degree murder and her subsequent sentencing to life in prison reflects the gravity of her crimes. The case serves as a reminder of the devastating consequences of violence and betrayal within relationships.
Who was Taylor Wright?
Taylor Wright was a 33-year-old private investigator at the center of a tragic and mysterious case in Pensacola, Florida. She had recently relocated to the area and started a new chapter of her life, living with her girlfriend, Casandra Waller.
Taylor was described as a vibrant and determined individual who was seeking a fresh start after experiencing the stress of divorce proceedings. Taylor's life took a devastating turn when she went out with her friend, Ashley McArthur, one evening and never returned home.
Her disappearance left her loved ones distressed, as it was out of character for Taylor to vanish without contacting anyone. Her loved ones became worried when she disappeared and didn't know what happened to her.
This situation led the police to do a thorough investigation to find out what happened to her. As investigators delved into Taylor's life, they discovered that she was passionate about her career as a private investigator.
She was known for her dedication and commitment to seeking justice. Taylor's relationship with Ashley McArthur became scrutinized as authorities tried to piece together what had transpired on the night she went missing.
Taylor's loved ones described her as a caring and outgoing person who had a close bond with her family and friends. Her sudden disappearance shattered their lives, leaving them desperate for answers and hopeful for her safe return.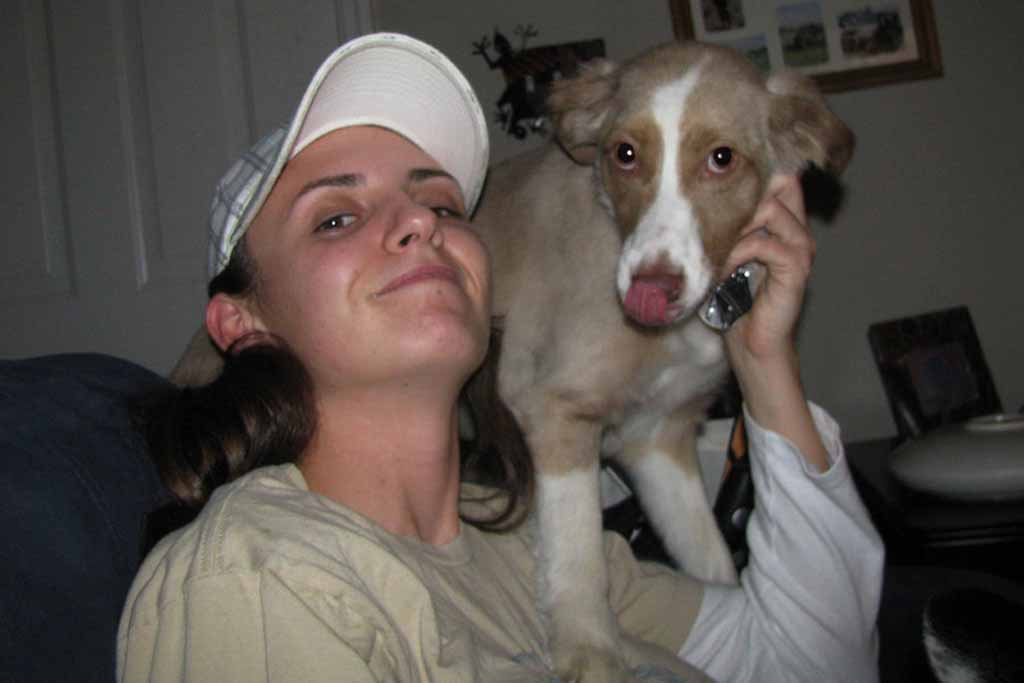 What Happened to Taylor Wright?
A 33-year-old private investigator, Taylor Wright, met a tragic fate when she went missing in Pensacola, Florida. After her disappearance, a series of events unfolded that eventually led to the discovery of her body and the arrest of Ashley McArthur for her murder.
Taylor had recently moved to Pensacola following her divorce from her husband, Jeff Wright, with whom she had a child. She was in the process of rebuilding her life and had begun dating Cassandra Waller. However, their relationship had challenges, including instances of Taylor being unfaithful.
One significant factor in the events surrounding Taylor's disappearance was a large sum of money. Against court orders, Taylor withdrew $100,000 from her joint bank account with her ex-husband and entrusted some of it to Ashley McArthur, a friend and crime scene technician.
McArthur was supposed to keep the money safe in a deposit box until Taylor was ready to retrieve it. However, as time passed, Taylor grew increasingly frustrated as McArthur made excuses and delayed returning the money.
On September 8, 2017, Taylor Wright and Ashley McArthur scheduled a meeting to go to the bank together and deposit the money back.
However, McArthur contacted Cassandra Waller and changed the plans, claiming that she and Taylor would go horseback riding in east Milton instead. This change raised immediate concerns for Waller, who knew how important the money was to Taylor.
As days passed and Taylor did not return or make contact, Waller became increasingly worried and reported her missing to the police. Despite initially downplaying the situation due to Taylor's status as an adult, law enforcement began investigating.
Suspicion quickly fell on Ashley McArthur due to discrepancies in her text messages and phone location data. Investigators also discovered that McArthur had been cashing forged checks, adding to their concerns about her involvement.
Recognizing the gravity of the situation, McArthur stopped cooperating with the authorities. On October 9, 2017, a search warrant was executed at a farm, leading to the devastating discovery of Taylor Wright's body. She had been shot in the head and wrapped in a hammock.
Ashley McArthur was arrested and charged with first-degree premeditated murder concerning Taylor's death. Despite pleading not guilty, she was found guilty during the trial and sentenced to life in prison, with a minimum term of 25 years.
The case of Taylor Wright's murder is a tragic reminder of the dangers that can lurk in relationships and the devastating consequences that can arise from unresolved conflicts and hidden motives.
Her loved ones continue to mourn her loss, but the conviction of Ashley McArthur provides some measure of justice and closure for Taylor's untimely demise.
Where is Ashley McArthur Today?
According to public records, Ashley McArthur is currently serving her sentence at the Lowell Correctional Institution, also known as the Lowell Annex.
She was convicted of first-degree murder in the death of Taylor Wright and sentenced to life imprisonment with a minimum of 25 years.
Conclusion
The case of Ashley McArthur and the murder of Taylor Wright serve as a terrifying reminder of the darkness that can lurk beneath seemingly ordinary relationships. What started as a friendship between two individuals took a terrible turn, ultimately leading to the tragic loss of Taylor's life.