Okara Police arrested accused involved in removing girl body from grave
The accused confessed that the body of the girl was taken out for the purpose of witchcraft.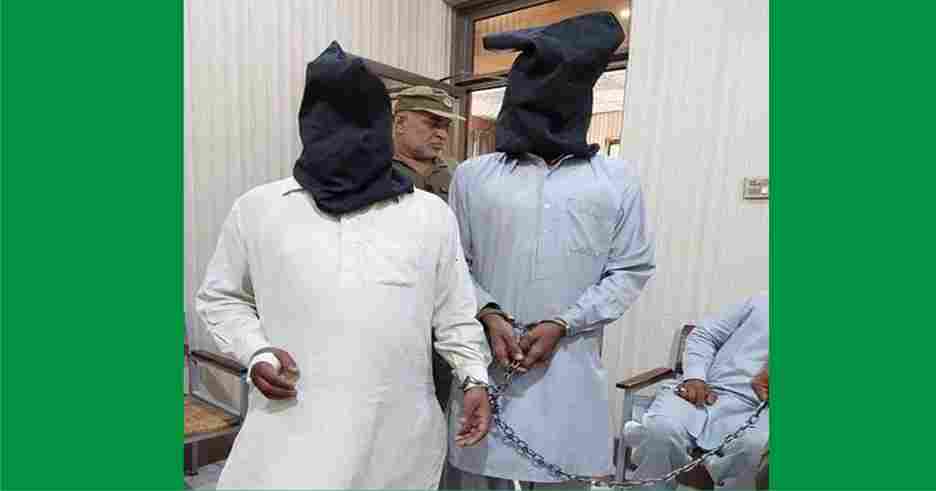 Okara ( The Breaking Times – Arshad Farooq Butt )
On the direction of District Police Officer Okara Faisal Gulzar, Police Station B Division Okara has arrested two accused Naeem and Saleem for removing the body of a girl from the grave and desecrating it.
According to the details, during the interrogation, the accused confessed that the body of the girl was taken out for the purpose of witchcraft.
Police say the scope of interrogation of the accused has been widened to find out the real facts.
Punjab Chief Minister Hamza Shahbaz takes notice of desecration of corpse in Okara
Following the incidents of desecration of corpses in Okara, on the direction of Chief Minister Punjab Hamza Shahbaz, the provincial government has decided to take effective measures to improve the security management of graveyards.
This decision was taken in a meeting chaired by Chief Secretary Punjab Kamran Ali Afzal at Civil Secretariat. The meeting directed immediate arrest and legal action against the culprits involved in desecration of bodies in Gujarat and Okara.
The Chief Secretary said that a database of fingerprints of criminals should be compiled in Punjab Forensic Science Agency with the help of police.
The Deputy Commissioners should provide assistance to the Local Government Department to improve the management of cemeteries in the districts. The City of Silence Authority will be made fully operational. The Chief Secretary directed that immediate steps be taken to prevent inhumane acts like desecration of corpse.
IG Punjab said that cemeteries were becoming hotbeds of crime due to inattention. The IG directed the RPOs that police officers should also keep an eye on the cemeteries during patrols.
Also Read:
Shergarh News : Hackers storm in Private Bank Branch
Okara Police Recovers Dua Zehra with Her Husband Zaheer from Okara
Police encounter in Okara, one dacoit killed another escaped
Syed Samsam Bukhari inaugurates research complex at Okara University