Points to Consider When Buying Disposable Electronic Cigarettes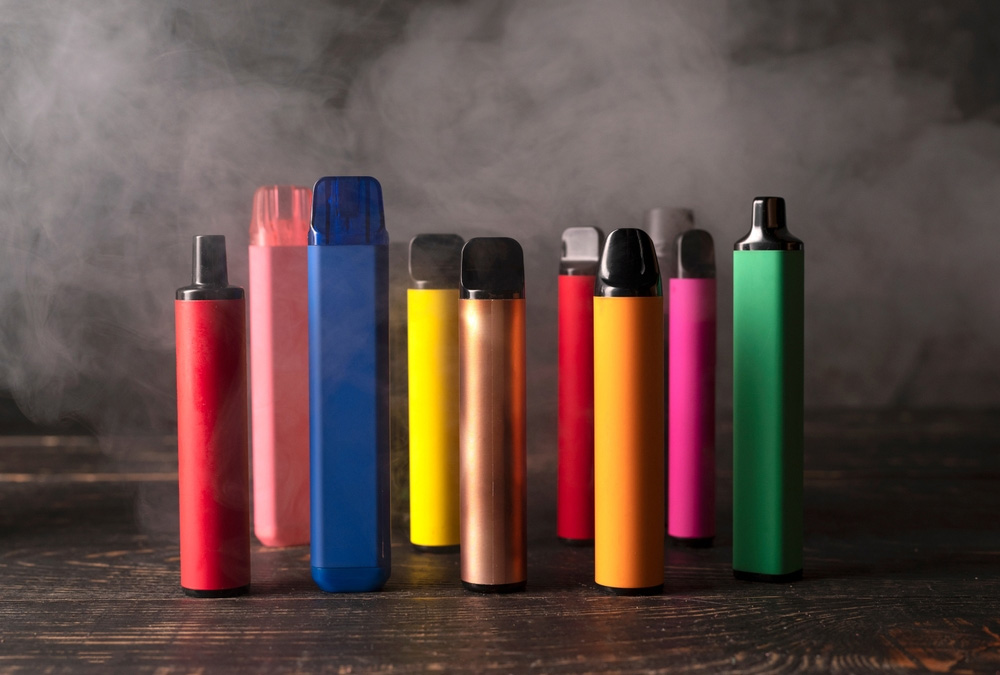 Electronic cigarettes, commonly called e-cigarettes, have revolutionized the tobacco industry. They offer smokers an alternative to traditional tobacco products and have gained a considerable following over the years. Consequently, many have preferred them over conventional smoking in recent years.
Disposable e-cigarettes such as Elf Bar are among the most popular variants today. These affordable devices are meant to be used once and discarded after use, making them highly sought-after among avid users everywhere.
If you are in the market for a disposable e-cigarette, here are some points to consider before purchasing.
Battery Life
Since batteries power these widgets, you must ensure the battery life will last long enough for your intended use. Most disposable variants have a battery life of around three hundred puffs, which should last the average user about a day or two.
However, some disposable e-cigarettes come with longer-lasting batteries that can last several days. In short, they can offer approximately five thousand puffs without hassles.
Flavors and Nicotine Strength
Remember that, e-cigarettes come in various flavors, including tobacco, menthol, fruit, dessert, and candy flavors. The taste of your product can greatly affect your overall experience, so choosing a flavor you enjoy is essential.
Moreover, they come in various nicotine strengths, including high, medium, low, and nicotine-free options. The strength can significantly affect your overall vaping experience. So, if you are a heavy smoker, you may want to choose a variant with a high nicotine strength. However, if you are trying to quit smoking, you may want to start with a lower nicotine strength and gradually work your way down.
Price
These e-cigarettes can range in price from a few dollars to over $20. The price can depend on battery life, flavor, nicotine strength, and brand. Choosing a product that fits your budget and provides the best value for money is vital. Ideally, a variant averaging around $15 is a sound investment for beginners.
Brand Reputation
As mentioned earlier, brands like Elf Bar are famous and have gained a reputation for producing high-quality devices. Their e-cigarettes are designed to be easy to use, provide a satisfying vaping experience, and come in five different flavors and five percent nicotine strength. The product is also known for its affordable pricing, making it an excellent option for those on a budget.
Additionally, the brand strongly focuses on safety and uses high-quality materials to ensure its e-cigarettes are safe and reliable. All these factors make this variant a sensible item to invest in if you are looking for a reliable and affordable disposable e-cigarette.
Size and Design
Disposable e-cigarettes come in various sizes and designs. Some look and feel like traditional cigarettes, while others have a more modern and sleek design. The size and design of your device can significantly affect your overall vaping experience, so choosing one that fits your preferences is vital. You should pick one with an ergonomic mouthpiece to make the smoking experience smoother.
Where to Buy
When purchasing a disposable e-cigarette, it is vital to buy from reliable vendors as it ensures you receive a high-quality product and reduces the risk of purchasing counterfeit or unsafe devices. Reputable vendors will also have excellent customer service, making addressing any issues arising during purchasing more manageable.
Therefore, when buying these products, research the vendor beforehand, read reviews, and choose a supplier with a good reputation for selling quality products.