Rideshare Driver Accident: Insurance, Injuries, and Lawyers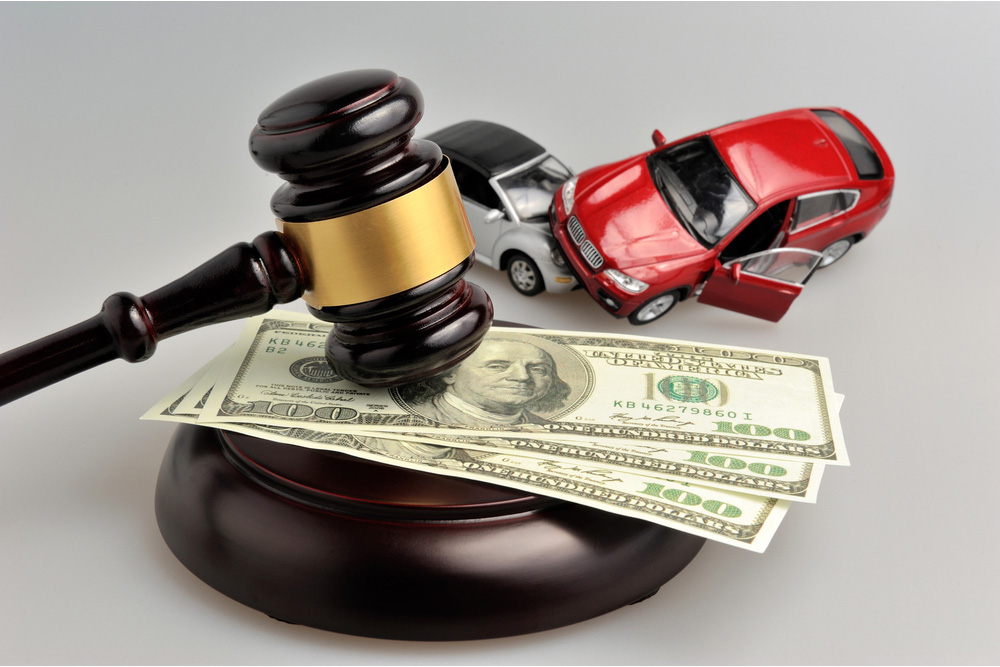 Did you know there are over 1.7 million rideshare drivers in the U.S.?
A rideshare driver accident probably scares them even more. Sadly, every year thousands of people suffer injuries during a rideshare accident.
But why is this happening? How do you stay safe in taxi or rideshare cars?
Keep reading to learn more.
Who is Responsible?
When a rideshare driver gets into an accident, it can be complicated to decide who is responsible. In most cases, the liability depends on who is at fault. If a rideshare driver's negligence causes the accident, then they are usually held responsible.
Additionally, if another driver is involved in an accident, the rideshare company may be held partially or fully liable. If the accident results from a mechanical failure, the manufacturer or the rideshare company may be responsible.
Ultimately, those who sustain injuries in a rideshare driver accident may be able to seek compensation for damages from many parties.
Insurance Coverage
Rideshare drivers are required to carry their auto insurance, but they are often uncertain about the extent of coverage they have in the case of an accident. The driver's policy will pay out as long as there is enough coverage, but any claims beyond that may have to be handled by the rideshare company.
If the driver is found to be at fault, the rideshare company may seek recourse against the driver's insurance. Drivers should make sure they are aware of their insurance coverage.
They should know the implications of an accident while on the job. Understanding the legal and financial risks associated with accidents is essential for rideshare drivers.
Drivers Can Be Sued
Accidents involving rideshare drivers highlight a critical issue of whether a driver can be sued for an accident. Rideshare companies like Uber and Lyft have policies protecting drivers from being sued by a third party. Generally, the company's insurance will give up to $1 million in liability coverage for any incident involving their drivers.
However, circumstances vary depending on the underlying cause. It is vital to seek qualified legal advice if you are involved in an accident involving a rideshare driver.
A lawyer can help you decide the best course of action. Suppose the insurance company or driver is liable for damages and losses. Find an Uber accident lawyer if you seek legal advice about this situation.
Medical Attention to Injuries
All crash victims should seek medical attention as soon as possible. Injured passengers should contact their insurance carrier. It is extant that victims of rideshare driver accidents document their injuries so that they can be adequately compensated.
By ensuring medical attention and repairs are made, rideshare driver accidents can be managed efficiently. His injuries can be documented through emails, pictures of the scene, and medical and police reports. This will help lessen the financial burden of the accident.
Rideshare Accident Claim
They must experience legal representation to get the best possible outcome for aggrieved parties. Claimants must understand that rideshare companies have deep pockets. They are willing to fight to deny the claims.
They all need to go through a legal professional to receive compensation. They should seek medical attention first and gather evidence of the damage. Remember that early steps can increase their chances of a successful rideshare accident claim.
Prevention Tips
Rideshare driver accidents can cause serious injuries, property damage, and even fatalities. To prevent this, drivers and passengers need to take precautionary measures.
Drivers should regularly inspect their vehicles. This is so that all mechanical systems are in proper working order. They should always drive defensively, be aware of their surroundings, and obey all relevant laws and traffic regulations.
For passengers, they should wear a seatbelt at all times. They must avoid distractions like cell phones and pay attention to the roads. Everyone needs to stay calm and courteous to one another.
It is to avoid unnecessary arguments which could potentially lead to an accident. In any rideshare situation, safety comes first, and following these preventative tips can ensure everyone arrives at their destination without any problems.
Navigating Legalities
Rideshare accidents can be confusing to navigate on account of the legalities. Drivers of rideshare services like Uber and Lyft are considered independent contractors. They do not enjoy employment benefits, such as workers' compensation.
They must rely on their forms of private insurance, like livery and third-party liability coverage. Rideshare companies give their insurance coverage.
If a rideshare driver is found liable for an accident, the driver must file a claim with the company's policy. They should know their state's laws about "minimum bodily injury liability limits."
Navigating this complicated legal landscape can be daunting, so rideshare drivers are advised to contact an attorney for aid.
Recovering Financial Damages
Recovering financial damages can mean the difference between being able to pick up the pieces and moving to send after the accident. After suffering injuries from a rideshare driver's negligence, victims have the right to pursue legal action.
Depending on the case, recovering damages can cover a range of solutions, such as:
Medical bills

Loss of wages

Emotional distress
To have a strong case, the accident must be proven to be the result of negligence by the driver. Documentation and evidence, such as police reports and witness statements, will be essential in presenting a case for financial damages. Victims can be empowered to reach a settlement and secure the compensation they need to recover.
Understanding a Rideshare Driver Accident
In conclusion, rideshare driver accident insurance injuries can be financially and emotionally devastating. Fortunately, there are experienced and compassionate lawyers who specialize in this area of law to help you and your family get back on track. Contact an experienced lawyer today and get the justice you deserve.
To learn more helpful tips, check out our blog today.