5 Reasons to Feel Less Nervous About Contacting an Attorney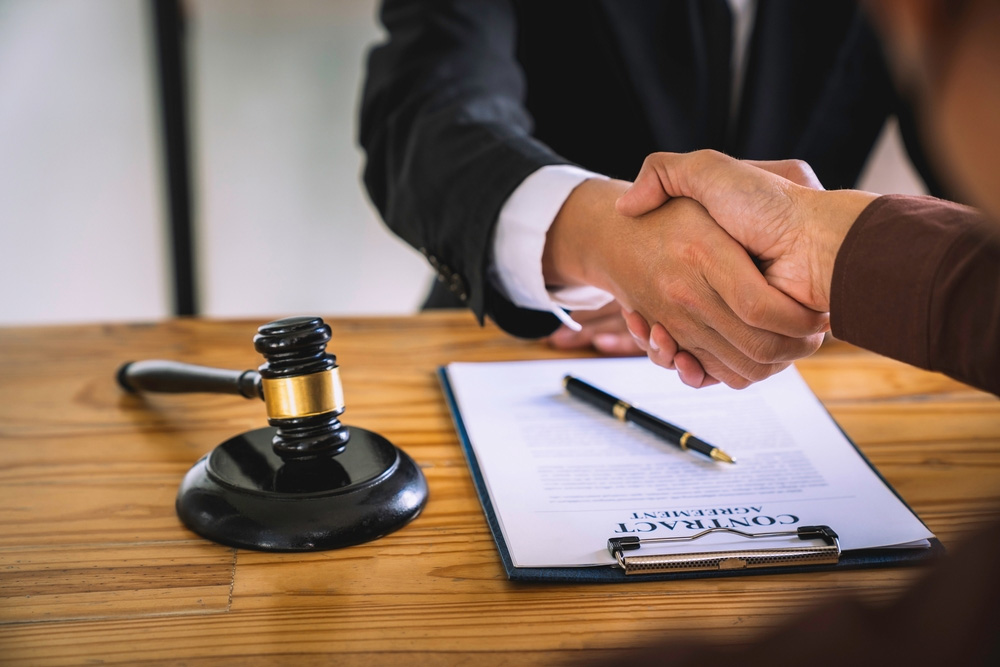 There are instances in life where you need to contact an attorney, but that doesn't mean you want to.
You may be intimidated to speak with an attorney, or you may worry about how much it's going to cost. You aren't alone if you don't have any faith in the justice system, either.
Although it's true that lawyers sometimes get a bad rap, the fact is, you shouldn't feel nervous about contacting an attorney.
Here's why.
You Probably Won't Have to Pay Upfront
It's true that retaining an attorney can cost thousands, or even tens of thousands, of dollars, but that doesn't mean you're guaranteed to pay out of pocket.
Contingency agreements dominate the personal injury legal scene, which means you don't have to pay a dime unless you win your case. Your attorney takes their fee from the money that is awarded, giving you the rest.
There are other types of cases where a lawyer may be willing to agree to a contingency fee, like a discrimination case. It's worth contacting an attorney to see if your case would qualify. If it does, you can get the representation you need without having to pay out of pocket.
Most Offer Free Consultations
Lawyers are known for their sky-high hourly rates. Just calling and asking for a consultation is enough to make most people sweat, wondering how much they are going to have to pay just to see if an attorney is willing to take their case or not.
You probably won't have to worry about that. Most attorneys offer free consultations to determine whether they are even able to help you. You aren't likely to get a lot of legal advice from the consultation, but you can at least see if they are willing to represent you.
Most attorneys also tell you what to expect during your consultation ahead of time. That way you are sure to have all the information you need to make the most of your conversation.
They Won't Take Your Case if They Think You Won't Win
You never have to worry about whether your attorney is on your side or not, or whether they're just looking to make an extra buck, even though they don't think they can win.
Attorneys never take a case they don't think they can win. But winning may not mean what you think it means.
It's better to say that attorneys only take cases where they think they can obtain a positive outcome. For example, they think they can get you less jail time, even if you're pleading guilty, or they think they can get you off on one charge, even if they can't get you off on another.
The time and effort that goes into representing a client isn't worth it unless they think they can truly help, so you never have to worry about them taking your case "just for the money."
They Will Take the Time to Make Sure You Understand Your Case
There's a lot of lingo in the justice system. It can be annoying to work with an attorney you can't understand. 
Although it's true that they will definitely use legalese in the courtroom, they won't use it with you. Lawyers always do a good job of taking the time to explain your case in terms you can understand.
If they do use a word or a phrase you don't understand, just ask. Your attorney would be happy to explain the term, why they used it, and how it relates to your case.
They Have Probably Seen Worse
Lawyers are there for us during our most embarrassing, shameful, and depressing moments. Whether it's a failed marriage, an injury that has left us disabled, or a crime we committed, it can be difficult to reach out to an attorney and explain the details of your case.
Lawyers have seen it all. There isn't anything you can do or say that will surprise them. Chances are, they had a client who was in a situation that was way worse than yours.
You don't have to worry about them telling their friends and family members about you either. Although they may be able to share the details of your case after it is closed, client confidentiality prevents them from identifying you personally in any way.
It's normal to feel uncomfortable at the thought of contacting a lawyer, but you shouldn't be. Attorneys are there to help you. All you have to do is reach out, and your lawyer will support you to the best of their ability.