Private Jet Etiquette — Dos and Don'ts for a Seamless Business Flight Experience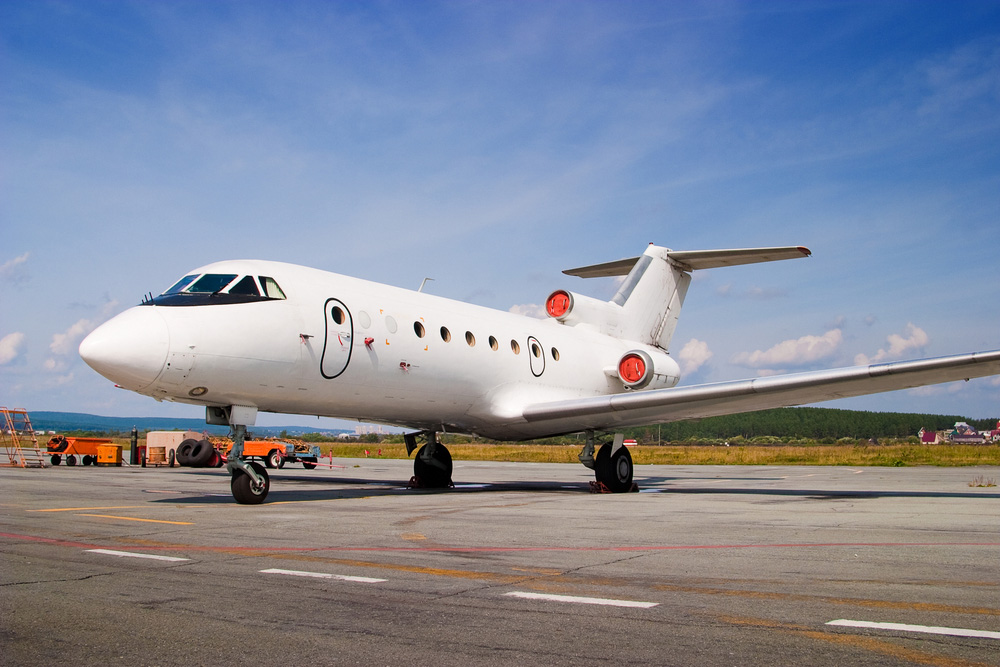 Private jet travel is a glamorous and exclusive method of travel that attracts a high-end clientele. This means it comes with a certain set of expectations—mostly unspoken—to ensure everyone gets the premium experience they envisage, both on the plane and at the airport. When you book a private jet charter, it's important for there to be a pleasant and respectful atmosphere throughout the journey. Make this happen by following our dos and don'ts of jet etiquette.
Personal Conduct and Appearance
Do:
Dress appropriately, in smart or smart-casual clothes. You will probably experience a range of temperatures, so choose loose, breathable fabrics and use layers to stay at a comfortable temperature throughout.
Maintain good personal hygiene during your trip, keeping yourself clean and fresh to ensure the comfort of yourself and other passengers.
Don't:
Wear very casual clothing such as sports or beach wear, or grubby, worn, or very skimpy clothes.
Use language that may offend fellow passengers, airport staff, or crew. If in doubt about the suitability of the subject or the language you're using chosen, err on the side of caution.
Drink excessively. While your blood alcohol level will be the same on the plane as it would after drinking the same amount of alcohol on the ground, you may feel drunk more quickly. This is due to the air in the cabin, which is usually drier and at a lower barometric pressure, meaning you may not absorb oxygen so well. Combined with the diuretic effect of alcohol, this can leave you feeling light-headed, dehydrated, and nauseous. Excessive alcohol can also lead to another of our don'ts:
Behave disruptively. It's important, not just for comfort but also for safety, that there is a calm, orderly atmosphere on board.
Interactions with the Flight Crew and Desk Staff
Respect for others should, of course, be a normal part of life. The flight crew and the staff employed by your Fixed Base Operator work very hard to provide a safe, smooth, and comfortable journey, so treat them like the professionals they are.
Do:
Answer them with courtesy and a smile when they ask a question.
Make the effort to notice their name and use it.
Listen to their instructions and follow them swiftly and without complaint: everything they ask you to do will be for the comfort and safety of you and your fellow travelers.
Don't:
Make unreasonable demands or be dismissive or disrespectful to the staff or crew.
Finally, thank them for their efforts, mention anything they've done that made the trip especially pleasant, and tip them. Contrary to popular belief, they are not highly paid.
Have Respect for Your Surroundings
Private jets can only provide the luxurious experience you expect because they are kept clean and well-maintained, making your journey comfortable and safe. You can help to ensure your plane stays that way.
Do:
Always remain seated if the crew asks you to do so.
Follow instructions on how to recline or convert seats, pull out tables, or use amenities. If you're unsure, ask the crew for help rather than do it wrongly and risk breaking something!
Dispose of your waste carefully and leave bathrooms, tables, and couches as you found them: spotless.
Don't:
Attempt to enter any restricted areas.
Use an amenity if you've been asked not to do so.
A Smooth Flight Starts with You
Following the correct jet etiquette will make the journey a pleasant experience for everyone concerned. But what also helps is ensuring that you know what in-flight and airport amenities you need from the start. Your jet broker can arrange everything from free gluten-free catering to limousine transfers, but you should request them as soon as possible. These services can rarely be arranged on the spot, and this is no fault of the ground staff or flight crew. Ask your broker to tailor your trip to your needs when you book.