How to Turn on TCL TV Without Remote: 4 Easy Ways 2023
Are you struggling to locate the remote control for your TCL TV when you desire your favorite shows? Don't lose heart! Here are some ingenious ways to turn on your TCL TV without the use of remote control.
Say goodbye to missing out on your entertainment and say hello to hassle-free TV watching. This comprehensive guide will show you how to turn on your TCL TV without a remote control. Let's dive in!
Let us show you how to set up Alexa-enabled speakers, allowing you to control your TV without lifting a finger. So, get ready to take charge of your TCL TV experience. It is no longer necessary to look for the remote control or miss your favorite television shows.
Using our guide, you will be able to turn on your TCL TV without a remote and enjoy uninterrupted entertainment.
Do You Need an Internet Connection to Use a TCL TV?
In order to use a TCL TV, you are generally required to have an internet connection. To access the streaming capabilities and online content available on these smart TVs, it is imperative to connect to the internet, regardless of whether you have a TCL Roku TV or a TCL TV featuring Google TV.
With TCL Roku TVs, you have the choice of connecting to the internet wirelessly or through an Ethernet connection. There is Wi-Fi built-in to most TCL Roku TVs, allowing you to connect to your wireless network at home.
Once the TV has been set up, it will scan for available wireless networks and you will be able to select the network and enter the password on the on-screen keyboard.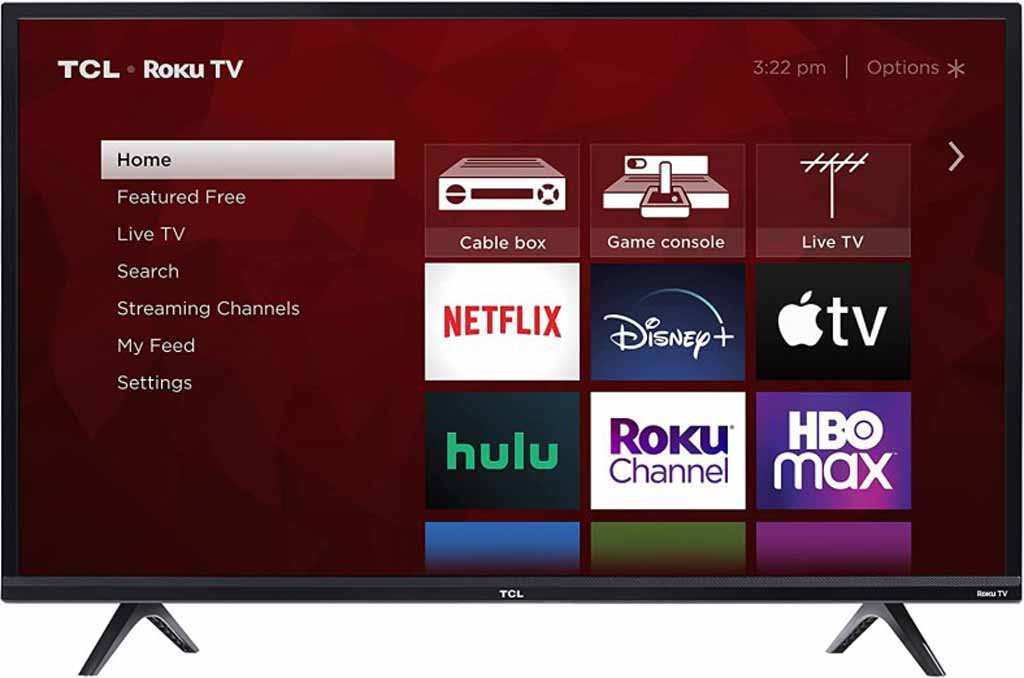 Alternatively, an Ethernet cable can be used to establish a wired connection if you own a TCL Roku 4K TV. You will connect the Ethernet cable from your router or modem to the Ethernet port on the television.
It is important to note that the use of streaming services, downloading software updates, and taking advantage of the full range of features offered by TCL TVs are all dependent upon an Internet connection.
However, if you intend to use the TV only as a display for gaming consoles or DVD players, you may not require an Internet connection.
How to Turn on TCL TV Without the Remote?
Following are some methods you need to follow in order to use your TCL Device without a remote:
Using the TV's Physical Buttons
Locate the power button on your TCL television. On most TVs, there are physical buttons for Power, Volume, Channel, and Input/Source
On most TVs, the power button is located at the bottom of the TV under the TCL logo. If you are using an older Insignia television, it may be on the left or right side
Turn on the power by pressing the power button. If the TV is off, it will turn on. If the TV is already turned on, pressing the button will bring up a menu that allows you to change the sources, turn off the TV, or access the Home menu. Click on the "Turn off TV" option in the menu to turn off the TV
Controlling Your TV with the Roku TV App
On your smartphone, download the Roku App for free from the Google Play Store or App Store
Your TCL TV can be turned on by pressing the power button on the front of the unit
Ensure that your TV and phone are connected to the same Wi-Fi network
When you open the Roku app on your smartphone, tap the icon that reads "Roku" in purple letters on a white background
In order to pair your smartphone with your TCL TV, follow the instructions provided on the screen
As soon as the pairing is complete, you will be able to use the app as a digital remote to control your TCL TV
Using IR Blasters on Android
Make sure your Android phone has an IR blaster. If you need to know the specifications of your phone model, you can check the user manual or search the internet
From the Google Play Store, download an IR Universal Remote app that works with TCL TVs
Follow the setup instructions in the IR Universal Remote app to configure it for your TCL TV
Once the app is set up, you can use it to turn on and control your TCL TV without a physical remote control
Controlling Your TV with Alexa
Ensure that you have Alexa-enabled speakers and a TCL television that is compatible with Alexa
Make sure your TCL TV and Alexa speakers are connected to the same WiFi network
On your smartphone, open the Alexa app and navigate to the Skills & Games section
To enable the TCL TV skill, search for it and click on it
Connect your TCL TV to your Alexa account by following the instructions in the skill
When your TCL TV is linked to Alexa, you will be able to control various functions using voice commands
What Smart Devices Are Compatible with TCL TV?
In order to use a TCL TV without the stock remote, you will need to pair it with a smart device and use a remote app instead. The good news is that TCL and Roku TVs are compatible with both Android and iOS devices.
With this in mind, you will be able to set up your TCL TV as part of a smart home ecosystem with plenty of flexibility.
A TCL or Roku TV is designed to work with an Android operating system by design. As well as being compatible with Apple products, these TVs are also compatible with Android devices and Apple products.
Troubleshooting Tips
The methods described above should provide you with a satisfactory result for most situations. However, you may encounter some difficulties occasionally. To help you resolve common issues, here are a few troubleshooting tips:
Make sure your TV is properly connected to a power source
Ensure that all cable connections, especially HDMI cables, are in good working order
Conclusion
There are several methods available to turn on and control your TCL TV if you are unable to locate the remote control. Alternatively, you can use the physical buttons found on the TV itself, such as the power button located at the bottom under the TCL logo or on the sides.
Another option is to use the Roku TV App on your smartphone to control your TCL TV over the Internet. For those with an Android phone that has an IR blaster, there is an IR Universal Remote app that can be downloaded to control their TCL television.