Does Eleven Get Her Power back in Stranger Things Season 4 Latest Poster?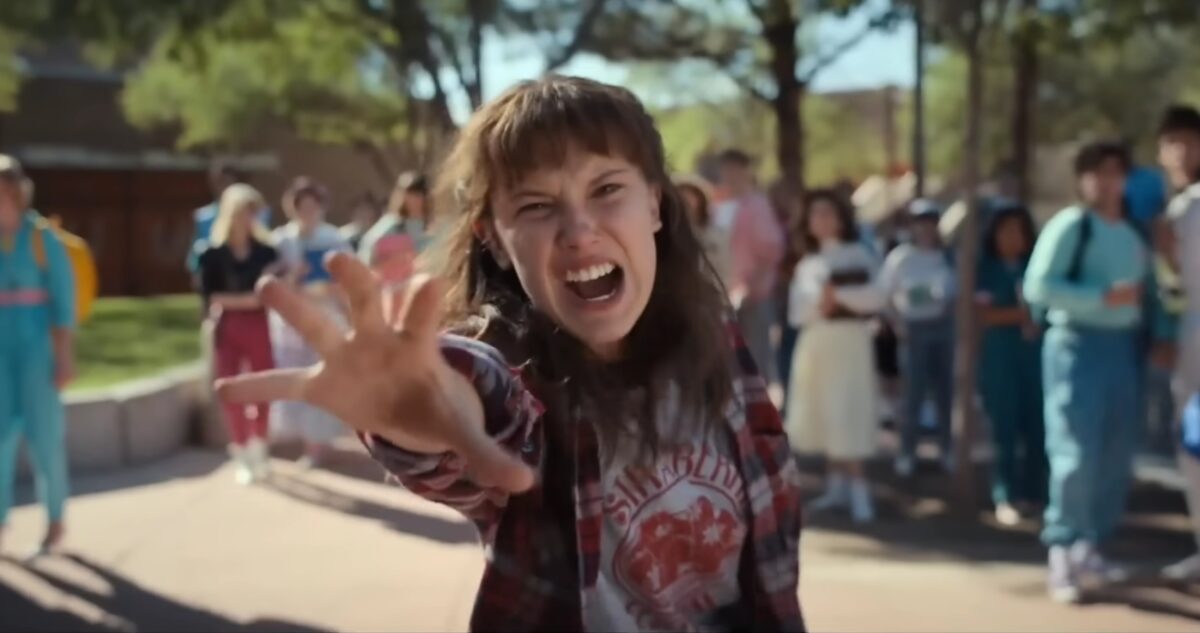 Everyone is familiar with one of the popular Netflix series, Stranger things. People are waiting for the interesting news of the season. People are asking does eleven get her powers back. Let's here talk about important spoilers.
The most interesting thing is that Eleven is shown returning to the Hawkins lab with a shaved head. Do you think it would happen again?
Fans are waiting for the next season, and the season after three long years, finally, strange things season 4 is here. Let's know all the details of season 4. Eleven has become the most popular character in the stranger thing season. Netflix revealed the latest poster. Eleven came with her powers and also returned to Hawkins's laboratory.
It would be great or not that Elle returned to the laboratory with her shaved head. What do you think? Could things be better or worse?
Release Date of Stranger Things Season 4
Stranger things season 4 has been released on 27 May 2022. This season created so much hype in the audience. There are seven episodes, so don't get late and catch up on the season on Netflix.
Cast of Stranger Things Season 4
Among the leading cast stars of the stranger things season 4, Eleven (Millie Bobby Brown), Dustin (Gaten Matarazzo), Lucas (Caleb McLaughlin), Will (Noah Schnapp), Mike (Finn Wolfhard), and some of the new cast members such as Robert Englund's Victor Creel are included.
Storyline of Season 4
It is very interesting to see how hopper got to Russia. Everyone is aware that Hopper has somehow landed in Russia. There has no idea how he actually got there. Hopper
Moreover, Will and Eleven started adjusting to their lives in California. According to the latest season poster, Eleven showed that The Hawkins National Laboratory and her powers came back. At the end of the fight, Eleven loses her powers.
Just like the previous season, in the fourth season, there is also a new villain in the upside-down world. There is a very interesting story in the fourth season.