Giannis Antetokounmpo Roasts Bucks Teammate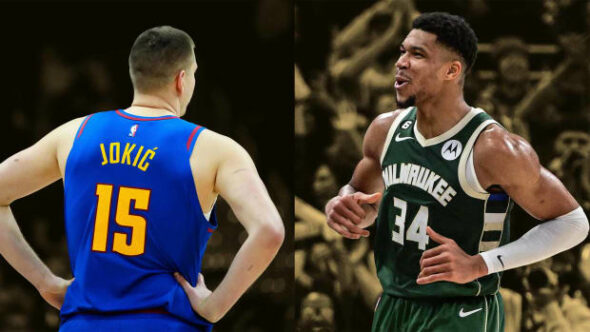 Milwaukee Bucks star Giannis Antetokounmpo has been known as "one of the best basket players of all time. He is also one of the funniest players in basketball. In a recent interaction with one of his teammates on the Bucks, Serge Ibaka.
Sergo hosts a YouTube name 'How Hungry Are You.' He discussed multiple topics while eating food with NBA players. Sergio's teammate Jrue Holiday was the guest for his latest episode. Ibaka asked Holiday to call Antetokounmpo to see how good of a friend Holiday he was.
Ibaka and Holiday disturbed Antetokounmpo, who was taking a nap. MVP absolutely tore Ibaka apart by disrupting his sleep when he answered the phone. Antetokounmpo said, 'bro, I am taking a nap; you are not a chef, not an artist, you are a rebounder, a role player, and a screen setter. That's what you are, bye.'
Ibaka did not take these comments seriously; however, this was pretty brutal criticism from his teammate.
He is wrong about Ibaka in his career. The former NBA champion has been used for the Bucks, playing 14 games for Milwaukee while averaging 4.3 points per game.