Jamie Lee Curtis: 5 Best Movies to Watch Of Best Philanthropist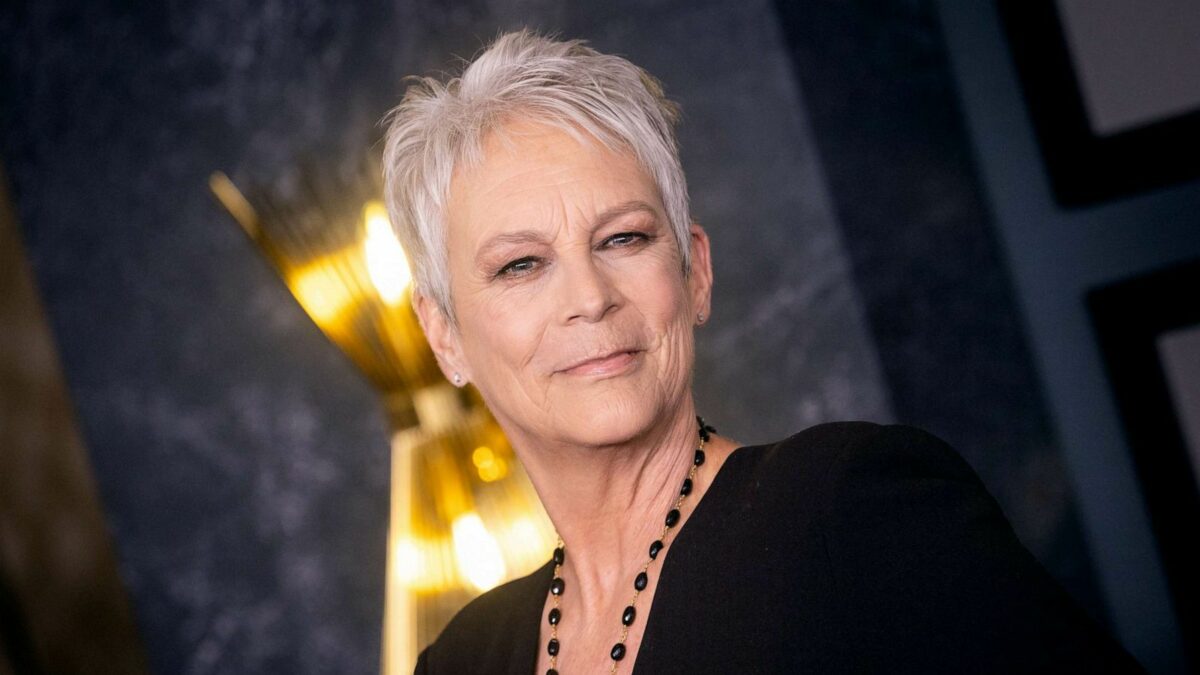 Everyone is familiar with Oscar-winning first academy award for best supporting actress. Do you Know? Yes! We are talking about Jamie Lee Curtis. Just at 64, she won this award and marked history. She became successful with many ups and downs.
Lee Curtis has been struggling for so many years and got huge success. She is alcohol addicted and also struggling to get rid of this issue. Millions of people want to know her and ask about her popular movies. Here, we will talk about the 5 best movies to watch of Jamie Lee Curtis.
Early Life
Jamie Lee was born on 22nd November 1958. Her birthplace is Los Angeles, California. Her parents were famous celebrities; she is the daughter of actors Toby Curtis and Janet Leigh. She was so young when she showed interest in the entertainment industry and started her acting career in high school productions.
After graduating from the University of the Pacific, Jamie shifted to Los Angeles to pursue her acting career. Jamie performed in her first film named, Halloween, in 1978. After this performance, she launched her fame as a scream queen. She became a household name in the 1980s and played in many successful movies such as A Fish Called Wanda, True Lies, and Trading Places.
Besides her acting career, Jamie Lee Curtis is also an accomplished author who wrote many children's books and collaborated on many journals and memoirs. Let's look at five of her best movies outside the must-watch movies.
1. Halloween
Jamie Lee Cutis' movie Halloween was the most popular movie of 1978. She played the role of Laurie Strode, a high school student who became the target of a serial killer on Halloween night. Undoubtedly, it was a huge success, launching Curtis' career and establishing her as a horror genre scream queen.
2.True Lies
True Lies is an action comedy movie in which she played the role of Helen Tasker. Jamie plays the role of a bored housewife and becomes a secret agent in her husband's double life. The movie was a hit at the box office and received critical acclaim for her performance. Her chemistry with Arnold Schwarzenegger was really appreciated, which made it a romantic action comedy movie.
3.Freaky Friday
Among other popular movies, Freaky Friday is another movie that was released in 2003. It is a comedy movie in which she plays the role of Tess Coleman. Tess is a workaholic mother and switches bodies with her teenage daughter for a day. It was a different side of her acting abilities as she switched between a teenager and a middle-aged woman.
4. Trading places
Lee Curtis played a role in another movie named Trading Places. It was a prostitute role and involved in a bet between wealthy businessmen. Moreover, her portrayed role was praised for its depth and sensitivity and showed a different side of her acting abilities. It was a comedy classic and featured memorable performances from Eddie Murphy and Dan Aykroyd.
5. A Fish Called Wanda
Another amazing movie by Jamie is A Fish called Wanda, released in 1988. It is a crime comedy movie in which she plays Wanda Gershwitz. She is a manipulative con artist who gets involved in a diamond heist. The performance was praised for its wit and charm, making her stand out in the star-studded cast. It was a commercial success and earned Curtis a Golden Globe Award for Best Actress.
Philanthropy and Activism
Jamie is a versatile actress and well-known for her philanthropic and activist work. She is involved in some organizations that advocate for children's health. Environment and many social causes. In her most notable philanthropic work, children's Hospital Los Angeles, Children Affected by AIDS Foundation, Stand Up to Cancer, and many other charitable works are included.
Furthermore, she is also involved in some social issues like gun control, human rights, and the environment. Jamie supports organizations such as the Human Rights Campaign, Coalition to Stop Gun, The Environment Media Association, and many others. She proved that being a celebrity does not mean living inside your cage. Therefore, she is always dedicated to many social causes.
Writing Career
Jamie Lee Curtis wrote many books that promote important values like kindness, Self-acceptance, and empathy. Her books have been praised so much because of their relatable characters and engaging storylines. The most famous titles, It's Hard to be Five, tell Me Again About the Night, My Brave Year of Firsts, and many children's book are included. Besides, she wrote some journals like Today I feel silly, Is There a human race, and many others, in which she showed her creativity and passion.
Bottom Line
Jamie Lee Curtis has a successful and inspiring career for everyone in Hollywood. Her breathtaking role was observed on Halloween, and that became an award-winning performance. Besides acting, she is an amazing philanthropist and has worked for many organizations. Jamie worked so much for children, and that had a great impact on society. Being a writer, she also creates amazing journals. No doubt she is the true inspiration for everyone that can lead to success in several fields.