Vidorra Has Energy in Spades But Quality is Not Enough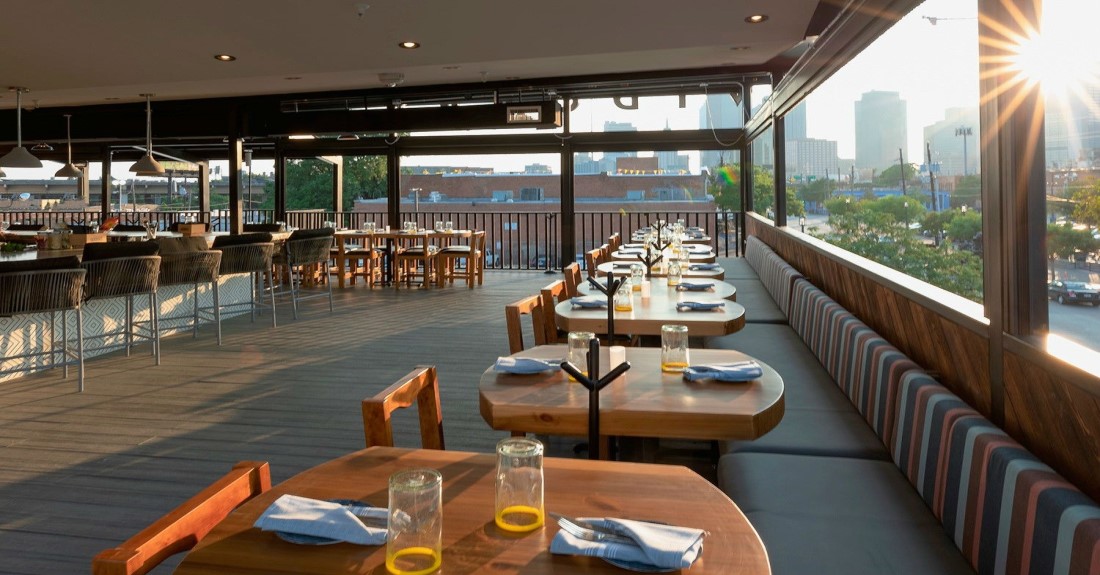 There is a 10,000-square-foot restaurant in Vidorra It is the newest addition to Deep Ellum; multicolored tiles and a sprawling concrete bar line the floor. Diners are perched at wooden high-top tables with vibrant cocktails garnished with fresh fruit. It looks so animated, and that concept came from Milkshake concepts.
It is a hospitality group behind Citizen and Stirr and owned party-seeking crowd on the weekends. There are enough bar seats, high-top tables, queso-colored sofas surrounded by plants, and dangling Edison bulbs.
The waiter offers a basket of chips across the table and two ramekins teeming with salsa. The chips are made from La Mexicana Tortilla factory and a tad over-dusted with sodium-packed secret seasoning. It comes with a satisfying blend of fire-roasted tomatoes, garlic, onion, and a splash of lime. Not only this, the other is green and creamy, with jalapenos and cotija cheese.
In the sweet dishes, signature cocktails are included. The "A night In Tulum" mixes together Casamigos tequila, mescal, and passionfruit juice. Moreover, a syrup blend of Cazadores reposado, mezcal, pineapple juice, squirt, and citrus is called Guadalajara. There is also a simple house margarita, a refreshing mix of Lunazul Blanco, fresh lemon, and lime juice, and a splash of orange juice into a bottle of TopoChico.
Never expect authentic Mexican food. Pozole tastes like someone squeezing 40 taco Bell hot sauce packets into a bowl and warming it, and the carne asada is dry and charred. Mild Oaxaca cheese is topped with tender pork sliced from a trompo, pico de gallo, and fresh pineapple and served with a molcajete. Well, people are looking for a proper meal.