Chief Minister Punjab Hamza Shahbaz visits Pakpattan City
CM Punjab Hamza Shahbaz meets parliamentarians in Pakpattan.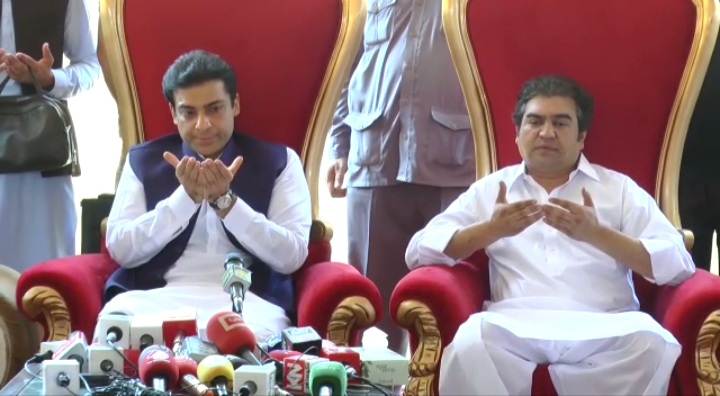 Pakpattan ( The Breaking times – Arshad Farooq Butt )
Chief Minister Muhammad Hamza Shahbaz Sharif has spoken to media at Mian Naveed's residence in Pakpattan city. The Chief Minister said that those who have spoken against the national institutions have to be held accountable.
No one should think that they will say whatever they want about the institutions and no one will ask them. Friendly countries also became the target of Imran Khan's slander. A loser is making fun of Pakistan's institutions, constitution and security.
Imran Niazi's words and actions are against the security of Pakistan. Due to Imran Niazi, friendly countries moved away from Pakistan. Soon Imran Niazi will have to give an account of all his sins.
Imran Khan used to say that he would become the lawyer of Pakistan and Kashmir. But he did not become a lawyer for Pakistan or Kashmiris.
Imran Niazi will also have to answer in the people's court. He wanted to break the constitution. The doors of the Supreme Court opened for the observance of the Constitution.
If the doors of the Supreme Court had not opened at night, there would be no constitution in Pakistan today. In the last four years, nothing has been done but chaos and revenge.
False promises of employment were made to the youth. There was a spectacle in Punjab. The Governor of Punjab toyed with the Constitution. Inflation has made people mentally ill.
We want to make people's lives easier. We will bring out the public welfare agenda in a few days. Commodity price reduction will be at the top of the agenda. The murder of Mian Naveed's father will be investigated. And the accused will definitely be punished.
Also Read :