Dolly Parton Biography, Net Worth, Assets, and Investments
Dolly Parton is an American singer, actress, songwriter, author as well as entrepreneur and Philanthropist. She has composed and sung hit country songs for over 40 years.
Dolly Parton's $805 million net worth makes her one of the world's wealthiest and highest-earning music artists. She has 25 #1 songs and 41 top 10 country albums.
The two songs Whitney Houston covered for the movie -The Bodyguard, "I Will Always Love You," and "9 to 5" by Dolly are the ones she is best known for.
During her whole career, she sold over 100 million albums as a solo artist. Besides, it includes millions of albums other artists have sold using Dolly songs. Another reason for her fame is her philanthropic nature regarding her immense fortune.
Early Life
Dolly was born in 1946 in Tennessee, her father worked as a tobacco farmer. She was one of an astounding 12 siblings growing up in a one-bedroom home on a subsistence farm in Tennessee.
She became interested in music from childhood, and many of her early performances were in church. As a child, Dolly appeared on radio shows and local television programs in East Tennessee.
By age 10, she appeared on TV in Knoxville and on the radio in a show, "The Cas Walker Show ."Afterward, she was signed to the small Louisiana label Goldband Records.
After graduating from high school in 1964, she moved to Nashville. She became famous as a songwriter and teamed up with Bill Owens to write many charting singles.
Dolly Parton Career Journey
At 19, she signed with Monument Records in 1965 and was marketed as a bubblegum pop singer initially. Her early pop tunes weren't trendy.
Monument Records realized Dolly's talent after one of her country songs, performed by another artist (Bill Phillips – with Dolly on harmony) ranked number six on the country charts.
Afterward, her first single, "Dumb Blonde," got #24, and then her second single, "Something Fishy" got number 17 on the country chart.
Porter Wagoner
Dolly was invited to start making frequent appearances on Porter Wagoner's weekly syndicated program "The Porter Wagoner Show" in 1965.
After recognizing her brilliance and untapped talents, Wagoner soon convinced RCA Victor to sign Dolly. After that, her first single, "Just Because I'm a Woman," was a duet with Po in the second studio album.
Additionally, both would release 13 studio albums between 1968 and 1980. Of 21 singles on the country chart, "Please Don't Stop Loving Me" ranked number one.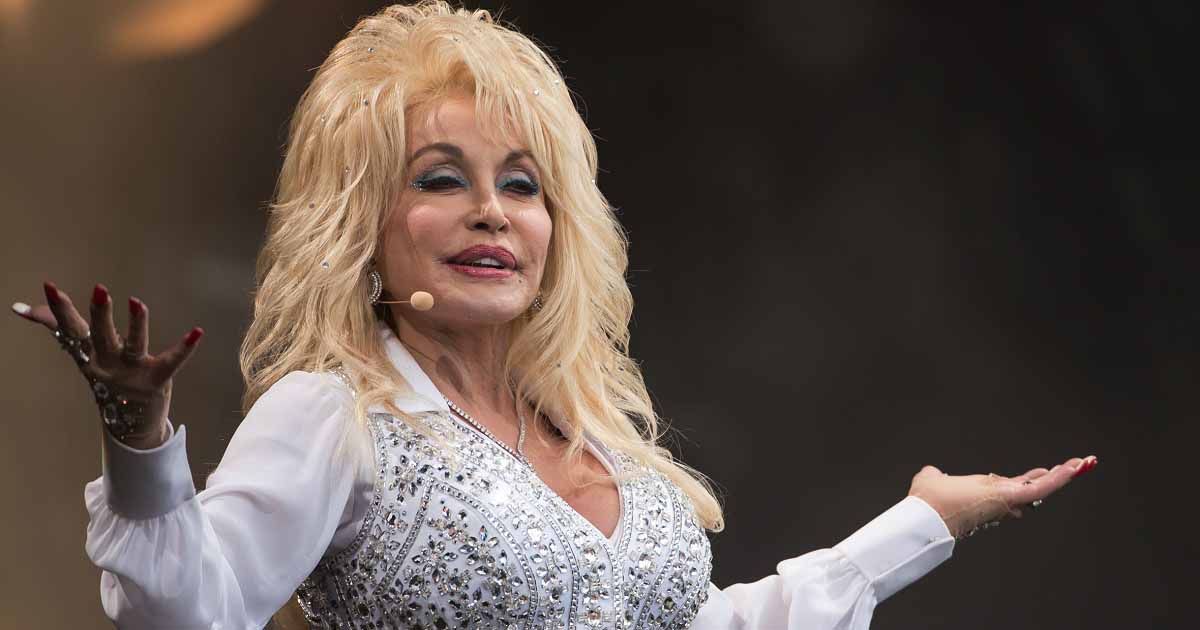 Solo Career
The song performed wonderfully in non-country charts all over the world before reaching its country chart high at number one in February 1974.
Among 500 greatest songs ever, the song came in at number 217. The song "Jolene" would be the one that other singers would record the most out of everything she has written.
In order to be successful in her solo career, she departed Porter Wagoner in April 1974.
I Will Always Love You
Dolly started her solo career with the song "I Will Always Love You" in 1973. This song was a farewell to Porter Wagoner to celebrate their seven-year professional partnership.
It was released on 18 March 1974 and hit #1 on the Billboard Country chart. In 1982, it was recorded for the movie "The Best Little Whorehouse in Texas."
Dolly Parton Music Royalty Income
According to Forbes, she is among the wealthiest music stars with an annual income exceeding $850 million This income is generated from different music platforms such as Apple Music, Amazon Music, Spotify, and Youtube.
Spotify– $16 Million
Amazon – $12 Million
Apple Music – $30 Million
Other Companies – $20 Million
Dolly Parton Assets and Investments
She possesses 12 real estate properties, three luxury yachts, and eight cars. The assets owned by Dolly Parton also include nearly $20 million in cash. Dolly Parton also has a $26 million investment portfolio of 15 stocks.
The following is a list of some of Dolly Parton's stocks.
Mastercard
Starbucks
Boeing
Amazon
Johnson & Johnson
Dolly Parton Liabilities and Loans
To get Dolly Parton's net worth, subtract her liabilities from her total assets. Dolly Parton obtained loans and mortgages worth over $92 million from prestigious US institutions to expand her business empire.
| | |
| --- | --- |
| Goldman Sachs Loan | $10 million |
| HSBC Loan |             $20 million |
| Bank of America Loan |             $29 million |
| JP Morgan Loan |           $33 million |

How Does Dolly Parton Spend Her Money?
Dollywood
This theme park in Pigeon Forge, Tennessee, is her biggest financial asset. In 1986 she partnered with  Silver Dollar City theme park in Pigeon Forge, Tennessee.
Later it was remodeled and rebranded as Dollywood. This park covers 160 acres in the Great Smoky Mountains. Dollywood remains a top tourist spot in Tennessee, and around 3 million visitors visit this place each year.
According to Forbes, Dolly's 50 percent shares in this park is worth about $165 million. The price of a one-day adult ticket is $89.
Dollywood's Splash Country
Another great asset of Dolly Parton is  Dollywood's Splash Country water park worth $20 million.
It was opened in 2001 and is located next to Dollywood. This 5-acre water park operates seasonally from May to September.
Dolly Parton's Imagination Library
Inspired by her father's struggles with literacy, Dolly founded her Imagination Library in 1995 and continued her father's work. She sends free books to children up to 5 years old each month.
How much did Dolly Parton earn from Whitney Houston's Song version?
The best-selling female artist single of all time is Whitney Houston's rendition of Dolly Parton's "I Will Always Love You."
As a result, just from Houston's cover, Parton has made an estimated $20 million. For that reason, I bet Parton will always love Houston!
The Dollywood DreamMore Resort
Dolly Parton has a $15 million stake in the DreamMore Resort and Spa. Dollywood Dreammore Resort is just a few minutes from Dollywood award-winning theme parks. It is built around rich traditions of family, storytelling, and togetherness.