Famous drama actor Sohail Asghar passed away
Sohail Asghar started his career with Lahore Radio Station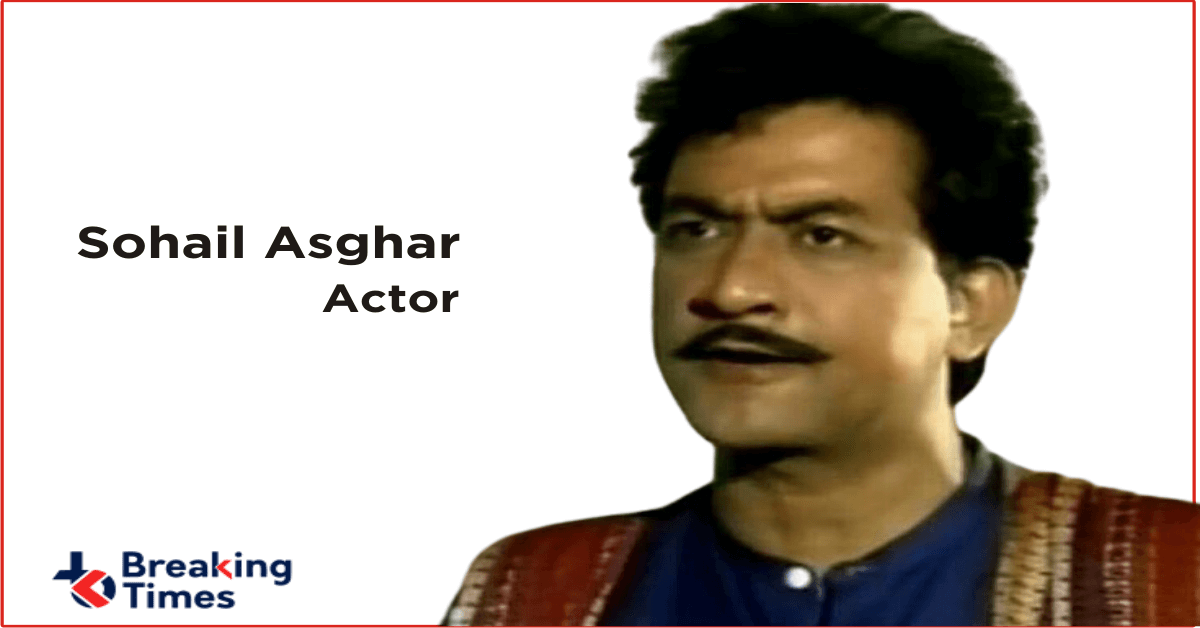 Karachi (The Breaking Times – Nov 13, 2021 – Correspondent) Famous actor of Pakistan Drama Industry Sohail Asghar has passed away. Sohail Asghar was undergoing treatment in Karachi hospital for a week.
Funeral prayer of Sohail Asghar will be offered in Bahria Town, Karachi after Asar prayer today.
According to the family, Sohail Asghar had an operation on his colon but he could not recover and today he passed away.
According to the private TV, Sohail Asghar started his career with Lahore Radio Station, after which he showed the essence of his abilities on PTV and showed off his skills.
Sohail Asghar's popular dramas include Chand Eclipse, Kajal Ghar, Dukh Sukh, Reza Reza, Haveli, Piyas, Lag and Khuda Ki Basti among others.
Sohail Asghar also showed the essence of acting in the film Murad and the film Mahnoor.