PP 206 By Election 2021 Live Updates and Results
Rana Muhammad Saleem PMLN vs Noreen Nishat Daha PTI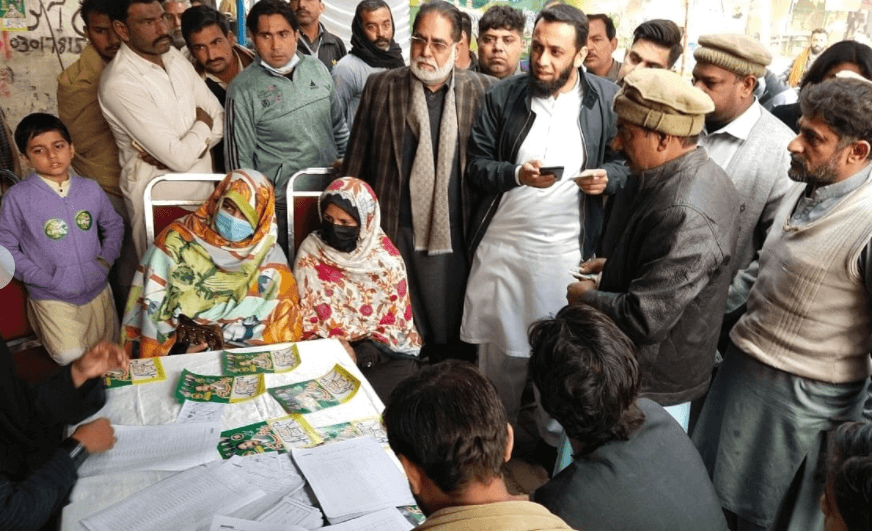 Khanewal ( The breaking times – December 16, 2021 – Arshad Farooq Butt ) Pakistan Muslim League Nawaz Candidate Rana Muhammd Saleem has won PP 206 By Election 2021 in Khanewal held on December 16, 2021. Keep visiting, we are updating LIVE results.
Polling Stations : 120/183
Rana Muhammad Saleem PMLN : 25138
Noreen Nishat Daha PTI : 18125
Wasiq Serjis Haider PPP : 6870
Sheikh Muhammad Akmal TLP : 4975
A voter from PP 206 Mian Najm Us Saqib has shared a video on his facebook profile that PML-N candidate of Khanewal PP-206 allegedly busy trying to buy people's votes in exchange for rations.
PML-N leader Ataullah Tarar is visiting PP-206 polling stations in Khanewal city. He says that the casting in the morning is very good and People are coming to vote for Pakistan Muslim League Nawaz.
Candidate for Provincial Assembly PP-206 Khanewal Ms. Noreen Nishat Daha has issued a message to the people of the constituency and requested to vote for Pakistan Tehreek e Insaf.
Some of the Pakistan Peoples Party polling booths are vacant and no one is present there. Rao Amin from Khanewal has shared a video of PPP Polling Booth and said only a kid can be seen peeing there.
PTI candidate Noreen Nishat Daha made her video viral casting her vote on which  Spokesperson of Election Commission of Pakistan took action. PTI candidate Noorin Nishat Daha's vote lost bcz of violation of the policy.
President Pakistan Muslim League Nawaz has said in his message that the people of PP 206 Khanewal should vote for PMLN.