Tips for Building a UFC Betting Strategy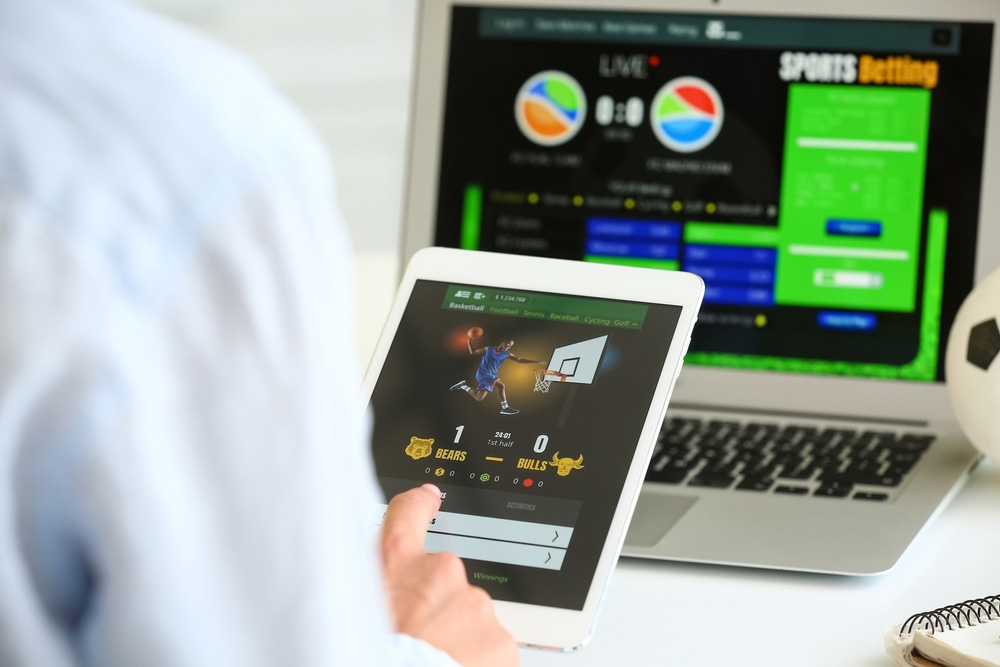 The UFC draws millions of fans worldwide. Its signature events are on par with boxing's most hyped title bouts, which is why the UFC has also become a massive hit with bettors. However, betting on UFC bouts is still relatively new for most sports bettors.
Newcomers to UFC betting generally follow the odds. While this basic strategy is not the wrong place to start, seasoned bettors know there is more to wagering than merely following UFC predictions. There are four tips newcomers and vets can use to build a killer UFC betting strategy.
Bet With the Odds
Following the odds is always a sound basis for sports betting. Oddsmakers know much more than the general public does. That is how oddsmakers make their decisions about the odds. This also says a lot about what oddsmakers know about the fighters.
For example, take two evenly matched fighters. Logic suggests that the odds would be tight. Nevertheless, the odds heavily favor one fighter over the other. The odds are saying something.
Many factors could influence oddsmakers' decisions, which is why following the odds is a great place for newcomers to start.
Pick the Best Striker
Following the odds may be an excellent place to start. However, oddsmakers sometimes need to get it right. Unfortunately, they sometimes get it wrong. That is why betting the odds makes a good start but won't take bettors to the next level.
Getting to that next level requires paying attention to critical stats. One of those key stats is striking. There are four unique categories:
Strikes landed per minute

Striking accuracy

Strikes absorbed per minute

Strikes successfully defended
The fighters that typically land more strikes than they take are always good picks. Going with the best striker may defy the odds at some point. Nevertheless, the rationale supports going against the odds. Check out UFC stats to get the up-to-date scoop on matchups and individual fighters.
Go Against Late Replacement Fighters
UFC bouts take weeks, if not months, to schedule. Therefore, fighters must commit to bouts well in advance to ensure event logistics, marketing, and TV coverage. However, there are always unforeseen events, such as illness or injury. That is where late replacement fighters enter the picture.
A good rule of thumb is to bet against late replacement fighters. These fighters need more advanced notice and training to prepare for a bout. Even if a late replacement fighter is in excellent condition, they might still be a step behind their opponent. Generally speaking, late replacement fighters only win about 40% of the time. Thus, betting against these fighters is a solid overall strategy.
Pick the Younger Fighters
Betting on younger fighters generally yields good results. This tip is especially true when there is a significant age gap between fighters. Younger opponents often have the edge over older ones, with the rationale being that older fighters have much more mileage on their bodies. As a result, a younger opponent can take advantage of this situation to outlast their older counterpart.
Be sure to compare the odds, as older fighters may have better odds due to their track record and overall skill level. This recommendation is essential with young but relatively unknown fighters. Betting on them is always a gamble until they have proven themselves.
The Last Word
Bettors should always beware of the hype surrounding any fighter. Fans can quickly jump on the bandwagon, especially when it's a newer fighter. Unfortunately, it's sometimes easier for fans to get excited about a fresh face taking down opponents left and right. 
Unfortunately, following the hype is never a good betting strategy. Uncovering hype is relatively easy by looking at the numbers. The numbers reveal when a fighter is overrated. 
For instance, a younger fighter may have consistently fought older opponents, leading to several victories. A good rule of thumb is to follow the numbers. Bettors can confidently put their money to work if the numbers justify the hype.