5 Mind-Blowing Video Games That Will Help You De-Stress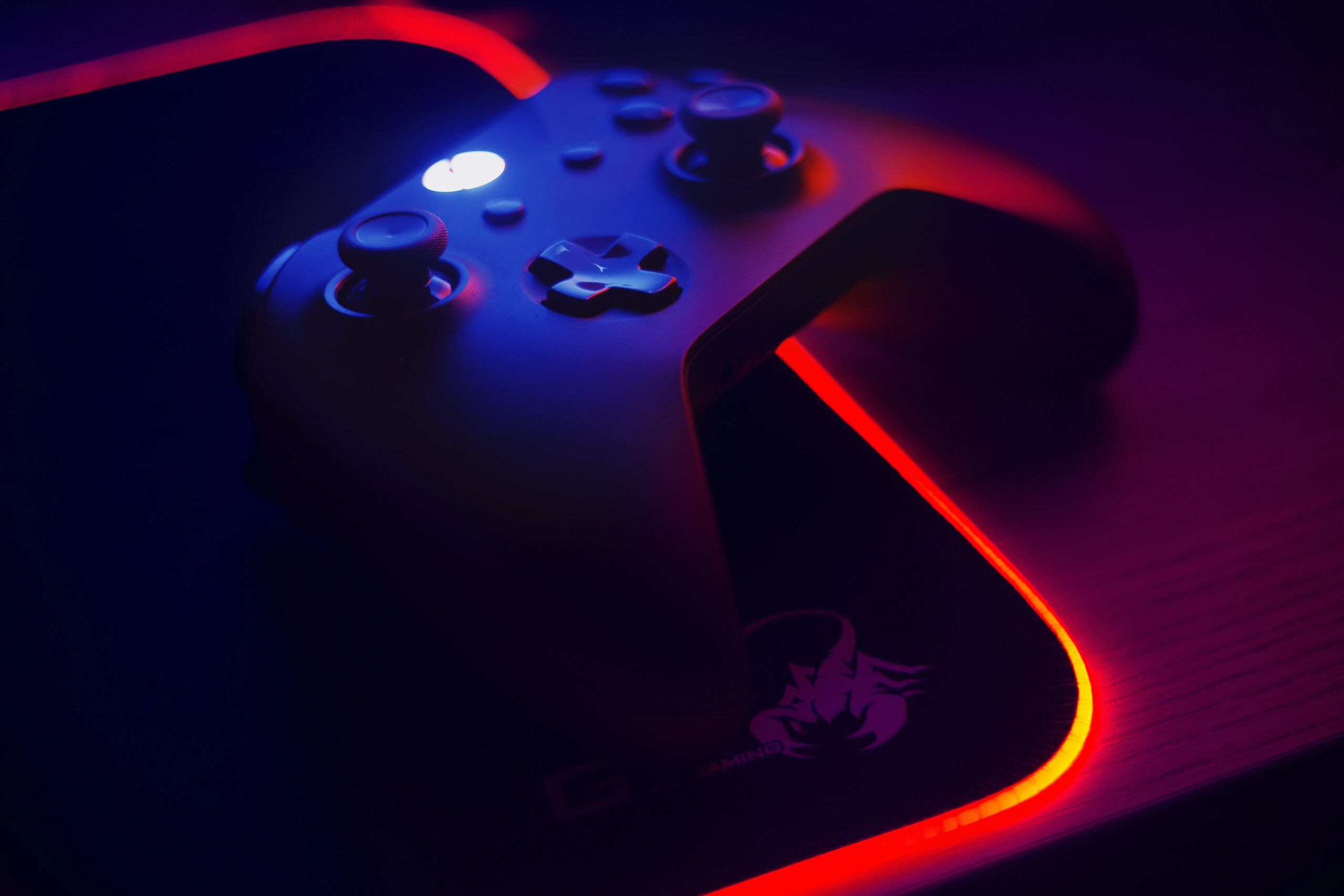 We all know the feeling of an endlessly long day that just won't seem to end. It doesn't matter if we are stuck in a job we hate or dealing with difficult family members—we all have our own way of dealing with stress.
One of the best ways to unwind after a long day is by playing video games. The right kind of game can make us feel as though we are in a different world, and at times, even make us forget our troubles for a while.
In this article, we will take a look at 5 mind-blowing video games that will truly transport you away from your stressful day.
The Benefits of Playing Video Games
It is no secret that video games can be extremely beneficial to our mental and physical health. Regardless of the type of game, from going on your browser to visit real online casino or grabbing your phone for a quick game of Candy Crush, you can reap the benefits of strategic gaming.
In fact, numerous studies have shown that playing video games can help improve our memory, problem-solving skills, and hand-eye coordination. Video games can also help alleviate boredom, depression, anxiety, and stress. In addition to the cognitive benefits of playing video games, there are also a number of physical benefits.
For those of us who are looking to get a little bit fitter, there are now a number of "exergames" or "active" video games that are specifically designed to get us up and moving. Playing active video games can help improve our balance and coordination, as well as increase our heart rate and burn calories. 
Stardew Valley
If you're looking for an escape from the hustle and bustle of city life, look no further than Stardew Valley. This charming farming simulator will transport you to a simpler time, where the only thing that matters is taking care of your crops and livestock.
You'll quickly fall in love with the idyllic setting and lovable characters, and the slow pace is sure to help you relax and unwind. Whether you're looking for a few hours of relaxation or a long-term escape from reality, Stardew Valley is the perfect game for you.
Legend of Zelda: Breath of the Wild
The Legend of Zelda: Breath of the Wild is an open-world adventure game that will take you on a wild ride away from your stressful days. This game has endless possibilities and will keep you coming back for more.
The game is set in Hyrule, a fictional kingdom in a medieval period of time. Link, the game's protagonist, wakes up from a hundred-year sleep and sets out on a quest to stop Calamity Ganon, an evil being that has been wreaking havoc on the kingdom. 
There are plenty of secrets to uncover and puzzles to solve, and plenty of walkthroughs online to help you along if things get too tough. Because you'll certainly need to use all your cunning and smarts to defeat enemies and progress through the game. If you're looking for an escape from reality, this is the game for you.
The Sims 4
The Sims 4 is a life simulation game that allows you to create and control virtual people, called Sims. It was released in 2014 and is the fourth installment in the well-renowned The Sims series.
You can create your own Sim, or family of Sims along with the ability to build houses. It also allows you to fully customize your Sims' appearance and personality. The game features the most realistic depiction of life currently available, including relationships, work, and leisure activities. 
Sims can interact with each other and the environment around them, and you can choose how to direct your Sims' lives. This level of control can be very therapeutic, as it allows you to escape the stresses of your own life by creating an ideal world for your Sim.
Animal Crossing: New Horizons
Animal Crossing: New Horizons is one of the most popular cozy video games out right now. You start the game as a new arrival to a deserted island, where you'll spend your days gathering resources, crafting items, fishing, and making friends with the island's animal residents. 
Through these activities, you can collect resources that can be used to build, furnish and decorate your own home. The game is incredibly relaxing, and it's easy to get lost in its charming world. Plus, there's no pressure to perform well or meet any objectives; you can play at your own pace and enjoy the game however you want.
Minecraft
When it comes to video games that can take you away from stressful days, Minecraft is one of the best. This game has been around for years and continues to be one of the most popular games ever made. If you have never played Minecraft, you are missing out on one of the most creative and relaxing games available.
It is a game that allows you to build and explore a three-dimensional world. There is no specific goal or objective to accomplish, which makes it a great game to relax and de-stress. The block-based graphics are simple yet immersive, and the possibilities for creativity are endless.
The beauty of Minecraft is that it is completely open-ended. You can play the game how you want and make it as stress-free or challenging as you want.
Conclusion
Video games can be a great escape from everyday stress and worries. We hope this list of 5 mind-blowing video games has given you some ideas for ways to relax and have fun.
Whether you're looking for something casual, humorous, or more challenging, there's sure to be something on this list that will pique your interest. So grab your controller and get ready for an adventure!