BBC Urdu News – www.bbc.com/urdu
BBC Urdu has launched Website, Facebook page and Twitter Account for Urdu Community.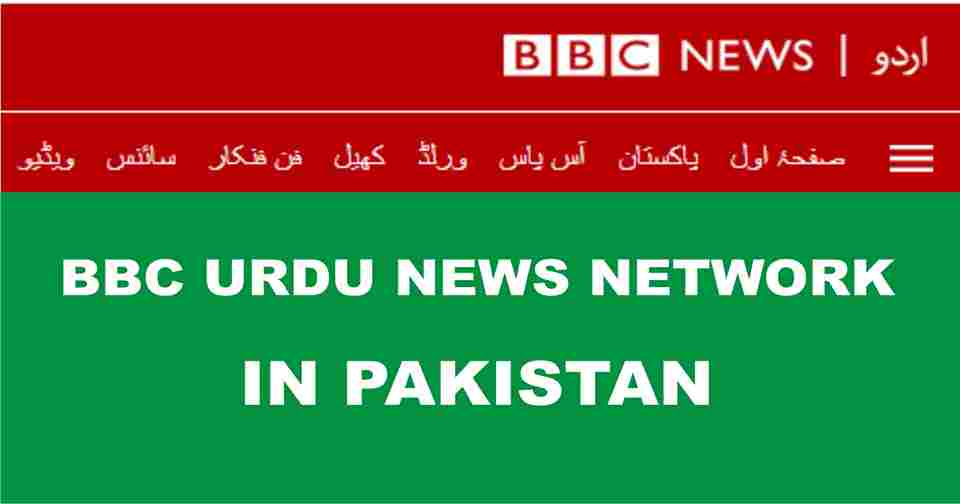 By : Arshad Farooq Butt
Urdu is the second largest language in the world which is understood and spoken in many countries including Pakistan, India, UAE, Canada and USA.
Many countries of the world, realizing the importance of Urdu, have directed their news networks to launch Urdu online newspapers to reach new audience.
Independent Urdu, Voice of America, DW and BBC Urdu are major news companies that have launched websites, Facebook pages and Twitter accounts for Urdu speaking community.
BBC World Service launched BBC Urdu as the urdu language station. BBC Urdu News Website offers news in Urdu and provides access to many services like features and Multimedia. It covers all the issues that urdu community face. Whether these issues are related to India or any other country.
BBC Urdu Radio Service
Broadcasting House in London and Pakistan offers BBC Urdu Radio Service. BBC South & East asia bureau in New Delhi also provides online access to radio broadcasts. The target audience are Pakistanis & Indians.
BBC New Urdu has spread its services and now News in Pashto and Arabic are also broadcasting to reach new audience who can't speak and understand Urdu language. BBC World News Urdu also has a children's channel CBeebies for Pakistanis and Indians.
BBC Urdu Facebook Page
BBC Urdu Facebook Page is popular among urdu speaking community and currently it has 7.7M followers. It can be said that after Google, Facebook official page is the biggest source of Traffic for BBC News Live.
Its facebook page mentions www.bbcurdu.com as their website. However, it looks like this domain is parked and BBC Urdu is using this domain only to transfer the audience to its real website which is www.bbc.com/urdu
BBC URDU Twitter Account
BBC Urdu Twitter Account has 3.7M followers which is great. But the engagement rate is little. This creates the doubt in the credibility of those followers if they are real or bots.
BBC Urdu Youtube Channel
BBC Urdu Youtube Channel is also popular among urdu speaking community and currently it has 2.16M subscribers. One thing that is positive in this channel is that they are in habit of making playlists of every issue. So that one can have as many videos on any issue as he wants to watch.
For example there are some of the playlists :
Sairbeen Digital
Podcast: Drama Queen
University Life
No Confidence Movement against Imran Khan
Entertainment
Ukrain-Russia Conflict
Ramzan Vlogs
BBC Documentaries
Also Read:
BBC Urdu reveals Inside Story of Saturday Night at PM House