KPK Local Bodies Election Result 2021
Jamiat Ulema-e-Islam has defeated PTI in Local Bodies Election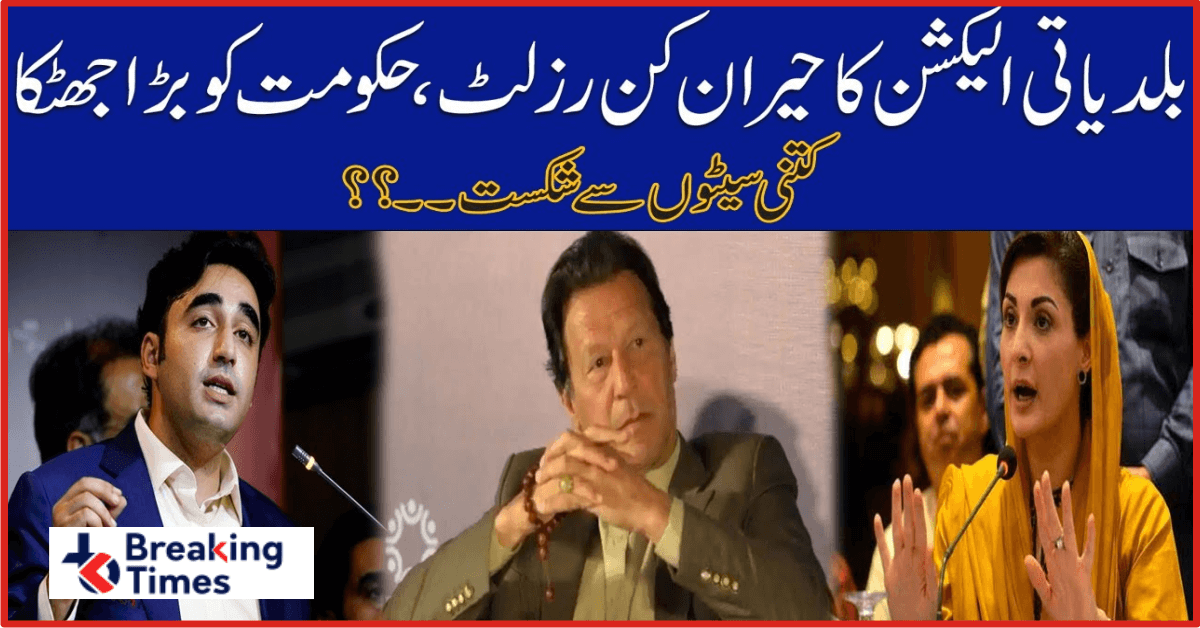 Peshawar (The Breaking Times – December 20, 2021 – Arshad Farooq Butt ) In the first phase of the local body elections held in Khyber Pakhtunkhwa yesterday, the results of 45 out of 64 seats have come out so far.
In the unconfirmed, unofficial results so far, the hold of Jamiat Ulema-e-Islam JUI is on top which has won 19 seats. Pakistan Tehreek-e-Insaf PTI is in second place with 13 seats.
Awami National Party 6, PML-N 3, Tehreek-e-Islah Pakistan has won one seat. Independent candidates have won 6 seats.
For the first time in history, the people of the tribal districts have come out of their houses and cast their votes in full force to elect their local body representatives.
14 Presiding Officers are Missing in Peshawar
It is to be noted that Polling for the local body elections in Khyber Pakhtunkhwa was completed at 5 pm last evening, but the complete results could not be revealed so far. Meanwhile, 14 presiding officers from Peshawar are also missing.
The issue of missing presiding officers from Peshawar has been raised by the Pakistan Peoples Party in the Election Commission. The PPP Election Cell has written a letter to the concerned Chief Election Commissioner asking why 14 presiding officers have not reached the RO office yet.
Peoples Party have asked that where those officers are hidden or lost? And why the local bodies election results are not being compiled even after passing 24 hours?
Maryam Nawaz Response on KPK Local Bodies Election 2021
In her latest tweet on micro blogging social media webiste Twitter, Maryam Nawaz has said that Change is not coming, change is going! Change also wrapped up disgrace, slander and millions of curses! The country of 22 crore people is being transformed into a quagmire of inflation, lawlessness, incompetence and incompetence.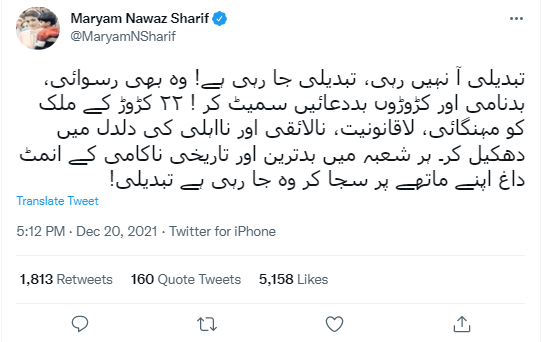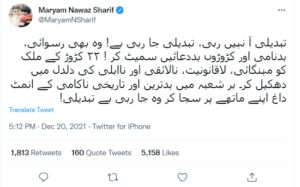 PMLN Member Uzma Zahid Bukhari Message to Imran Khan
In a message to Prime Minister Imran Khan, PML-N leader Uzma Zahid Bukhari said,
"Prime Minister, Ghabrana Nahi Hai, we will respond very well to your Change."
Talking to a news channel, Uzma Zahid Bukhari said that the funeral of the change from Khyber Pakhtunkhwa will be burried in Punjab. PTI is not ready to hold local body elections in Punjab.