8-Year-Old Girl Raped in Sahiwal City of Punjab Pakistan
The accused raped the girl and fled leaving the girl in critical condition.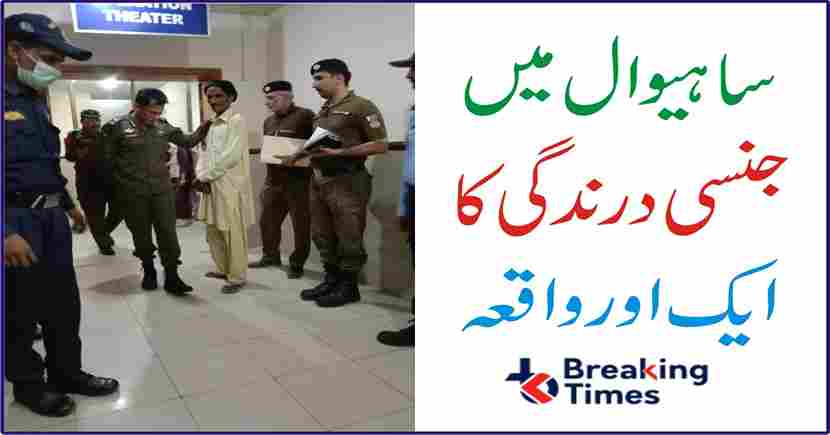 Sahiwal ( The Breaking Times – Police spokesman Sahiwal )
An 8-year-old girl Laiba has been raped in the premises of Dera Rahim Police Station Sahiwal. The Police has registered a case of child abuse against the accused and formed teams for his immediate arrest.
The accused raped the girl and fled leaving the girl in critical condition. The girl has been admitted to District Headquarters Hospital Sahiwal in critical condition.
DPO Sahiwal Sadiq Baloch takes immediate notice of the tragic incident and met the father of the victim girl at DHQ Hospital Sahiwal. He assured him the arrest of the accused very soon.
Accused of raping 8-year-old girl commits suicide after being surrounded by Sahiwal police
According to the details, 8-year-old girl Laiba who is currently in a life and death struggle. Accused Sajjad alias Shada, who committed adultery with Laiba, has committed suicide.
The informant informed the police team that a man was walking in the corn field with a pistol in his hand near 138/9L. When the police team surrounded him, the accused opened fire. On information, SHO Dera Rahim Inspector Allah Ditta also reached the spot.
The accused was asked to surrender. On which the accused said that he would commit suicide but would not be arrested.
When the accused saw that he could not run away, he shot himself in the head with a pistol. Crime scene and more police teams arrived on the spot. The people admired police for quick action.
Also Read:
Teenage Girl Raped by Obscene Youth in Chichawatni City
Father Raped his 17 years old daughter in Chichawatni city
Renala Khurd News : School Principal Raped 10th Class Girl