Saniha Pattoki : People Continued Waleema after Killing Crust Seller
Pattoki incident has put the humanity to shame.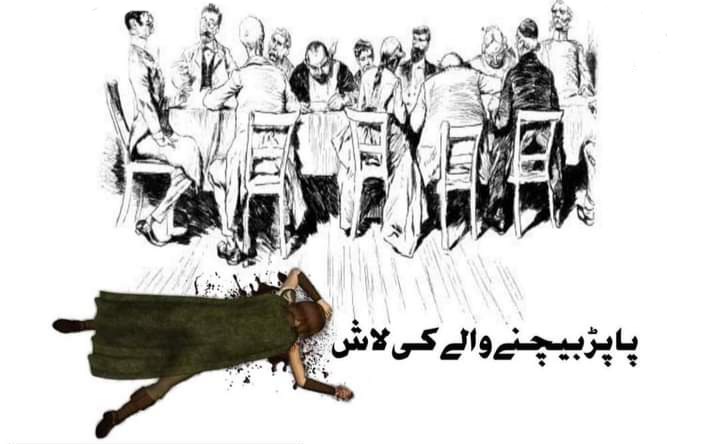 Pattoki ( The Breaking times – Arshad Farooq butt ) After killing the crust seller Muhammad Ashraf at the wedding ceremony, the people continued eating walima in Pattoki city.
During the wedding ceremony in Pattoki, such a horrible incident has come to light which has put humanity to shame.
The crust seller was beaten so badly by the baratis in the hall that he passed away at the spot.
According to details, a middle-aged man selling crust during a wedding ceremony in Pattoki last night was subjected to severe torture on suspicion.
The man died on the spot due to the violence. The saddest thing was that the body of that poor man was lying on the ground in the hall. The body was covered with a cloth. While Barati continued to eat waleema food with pleasure. See the video.
While releasing a message on the official Twitter page of Punjab Police, it was stated that IG Punjab has taken notice of this tragic incident. And DPO Kasur has been directed to immediately arrest the accused involved in the incident and punish them.
There is a wave of outrage over the Pattoki Kasur tragedy across the country and many personalities are condemning it.
Capital Talk host Hamid Mir writes:
"When I saw the video of this incident, it seemed to me that in one of the wedding halls of Pattoki, the baratis were eating a corpse. And flies were flying over the corpse. This is a general attitude of our society. People attack the weak and bargain with the strong."


Columnist Ansar Abbasi writes on the Patoki tragedy that this incident is another worst example of social decline. How much we as a society have fallen. It has been proven time and again that the most important task is training and character building of this apathetic society.
Pattoki Police arrested Saniha Pattoki Incident Culprits
Pattoki Police have registered a case and arrested 12 people in connection with the death of laborer Muhammad Ashraf in a wedding hall in Pattoki Tehsil of Kasur District.
According to DPO Kasur, police teams raided Kunganpur, Pattoki and Sarai Mughal last night and arrested the suspects involved in saniha pattoki.
The case has been registered at the request of Muhammad Ashraf's brother-in-law. The plaintiff said that he was passing through Al-Jannat wedding hall when he saw that his relative Ashraf was being beaten by some locals in the premises of the wedding hall.
According to the FIR, the said persons were punching and kicking Mohammad Ashraf and when Mohammad Ashraf was released, he was seriously injured and then succumbed to his injuries on the spot.