Imran Khan PTI Holds Jalsa in PP 202 Chichawatni Sahiwal
Major (R) Ghulam Sarwar is contesting by election in PP 202 Chichawatni district Sahiwal on PTI Ticket.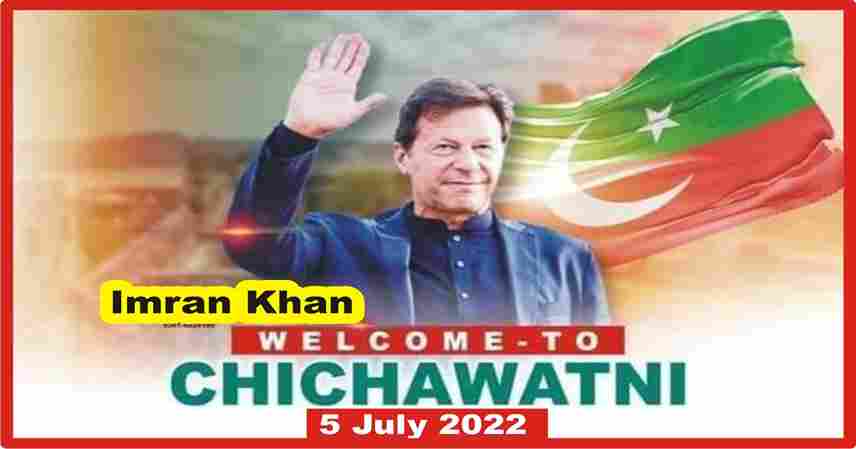 Former Prime Minister and PTI Chairman Imran Khan holds a Jalsa in PP 202 Chichawatni Sahiwal today on July 6, 2022 at 90 Morr.
Later Imran Khan talks about the success of PTI Jalsa in PP 202 Chichawatni. In Sheikhupura Jalsa Imran Khan mentions Chichawatni Jalsa success despite of heavy rain.
The schedule for PTI Jalsa in Chichawatni district Sahiwal in the constituency PP-202 once again has been changed. X-MNA and PTI Leader Rai Hassan Nawaz Khan in a video message has confirmed the arrival of Imran Khan and the time of the PTI Jalsa on July 6 at 4 pm at 90 Morr.
Imran Khan will address the people of Chichawatni city today. PTI Jalsa schedule was changed frequently. First it was announced on July 6. Then it changed and new date of July 5 announced. After that 9 July announced for Jalsa. At last 6 July finalized for Imran Khan Jalsa in Chichawatni, district Sahiwal.
Banners have been put up by PTI on the roads of Chichawatni. 90 Morr has become an important part of Chichawatni in terms of business, politics and education. It would not be wrong if it is called a mini-tehsil of Chichawatni.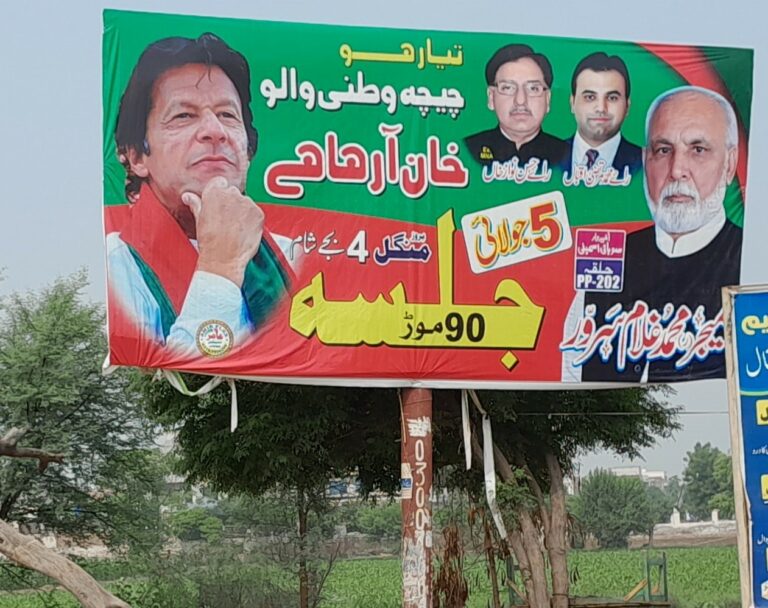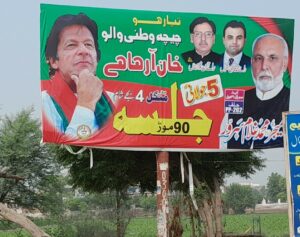 PTI confirms party ticket for Major Ghulam Sarwar in by election PP-202 Chichawatni district Sahiwal. Malik Noman Langarial will contest by-polls from PML-N.
Former member of the Punjab Assembly from the most deviant faction of the Pakistan Tehreek-e-Insaf (PTI), Malik Noman Langrial has claimed that he was offered Rs 100 million by Chaudhry Pervaiz Elahi to return to the PTI.
Dr Yasmin Rashid has visited PP 202 Chichawatni to participate campaign of Maj Ghulam Sarwar.
Also Read:
PP 202 Chichawatni By Election Result 2022 Candidates and Party
PPPP to support Malik Noman Langrial in PP202 By Election 2022
PP-202 Sahiwal VII : Election Symbols Alloted to 9 Candidates
Major Ghulam Sarwar Anticipates PTI Victory in PP-202 Chichawatni