Maryam Nawaz Holds Jalsa in PP-202 Chichawatni Sahiwal Live Updates
Malik Noman Langrial is contesting by election in PP 202 Chichawatni district Sahiwal on PMLN Ticket.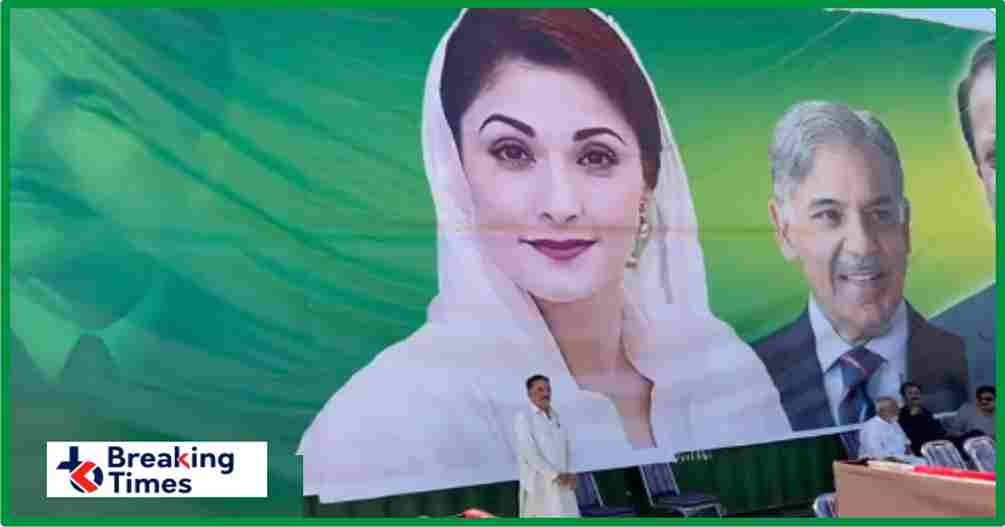 PMLN Vice President Maryam Nawaz is addressing to Jalsa in PP 202 Chichawatni Sahiwal on July 11, 2022 at 90 Morr.
Addressing an election jalsa of PML-N in Chichawatni, Maryam Nawaz said that Nawaz Sharif has fallen in love with Chichawatni.
Criticizing the former prime minister, she said that Pakistan was going bankrupt because of Imran Khan. Maryam Nawaz called Imran Khan a hypocrite.
She said that nowadays Fitna Khan used abusive language in his speeches.
Addressing Imran Khan, she asked him to state a single plan for public welfare.
Maryam Nawaz said that Imran Khan had promised the people before the election, promised to give 5 million houses, promised to make the Prime Minister's House a university but Imran Khan made the Prime Minister's House a base for kidnapping.
Pmln vice president Maryam Nawaz said that Farah Gogi is the front woman of Bushra Bibi and Bushra Bibi was the front woman of Imran Khan.
Farah Gogi is the girl who looted Punjab and ate it. The children of Punjab became poor. Bushra Bibi's children became billionaires overnight.
The PML-N leader said that Shahbaz Sharif was about to announce a big relief for the people. When there was inflation, we did not hide in the house.
Previous News …
In this regard, PML-N Chichawatni leadership has started preparations. Former MNA Chaudhry Muhammad Tufail Jutt has visited the Jalsa venue today. Ch Safdar Bhatti accompany him.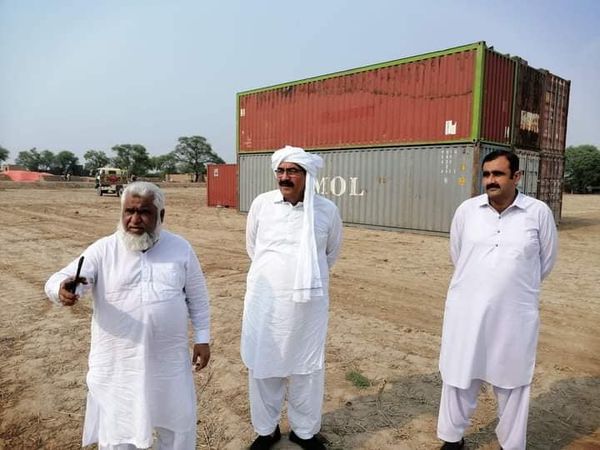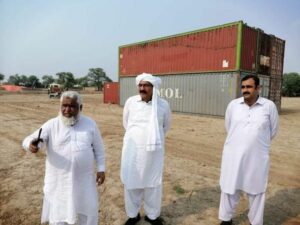 Pakistan Muslim League N has announced the schedule for Maryam Nawaz Jalsas for By-Elections 2022 to support PTI dissident candidates who are contesting by elections on PMLN ticket.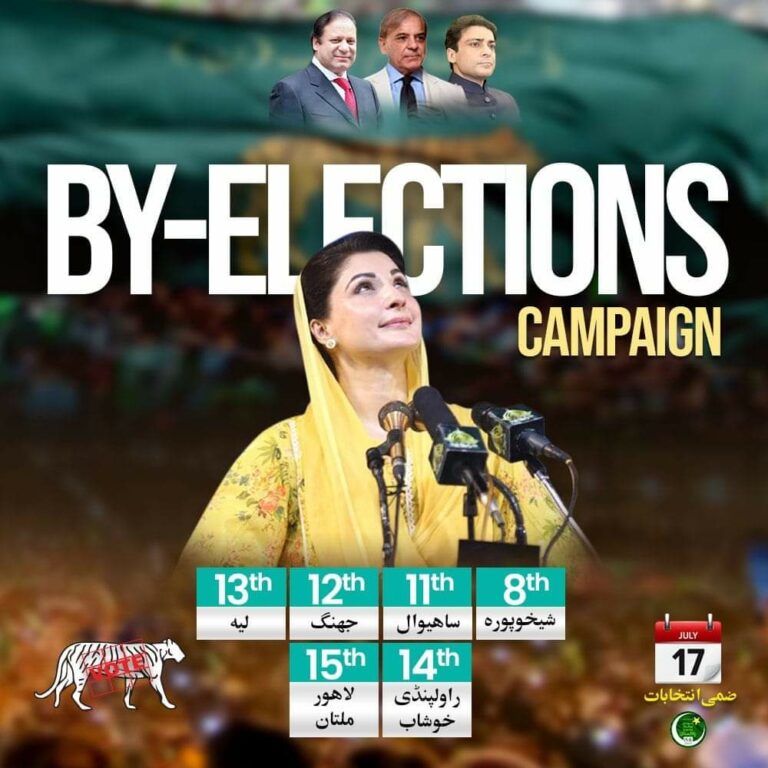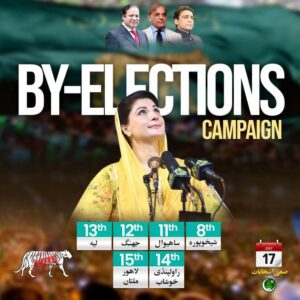 Sheikhupura : July 8, 2022
Chichawatni , Sahiwal PP 202 : July 11, 2022
Jhang : July 12, 2022
Layyah : July 13, 2022
Khushab, Rawalpindi : JUly 14, 2022
Multan and Lahore : July 15, 2022
PMLN Candidate in Pp202 Chichawatni district Sahiwal Malik Nauman Ahmad Langryal has issued a message for the people of pp202 to participate in PMLN Jalsa.
Maryam Nawaz is also doing jalsas in other constituencies to support candidates in Punjab.
Also Read:
PMLN Candidates List for by election 2022 punjab
PP-202 Sahiwal VII : Election Symbols Alloted to 9 Candidates
PTI Candidates List for by election 2022 Punjab
Maryam Nawaz Jalsa Schedule By Elections 2022