Maryam Nawaz Jalsa Schedule By Elections 2022
Maryam Nawaz will hold Jalsa in PP 202 Chichawatni Sahiwal on July 11, 2022.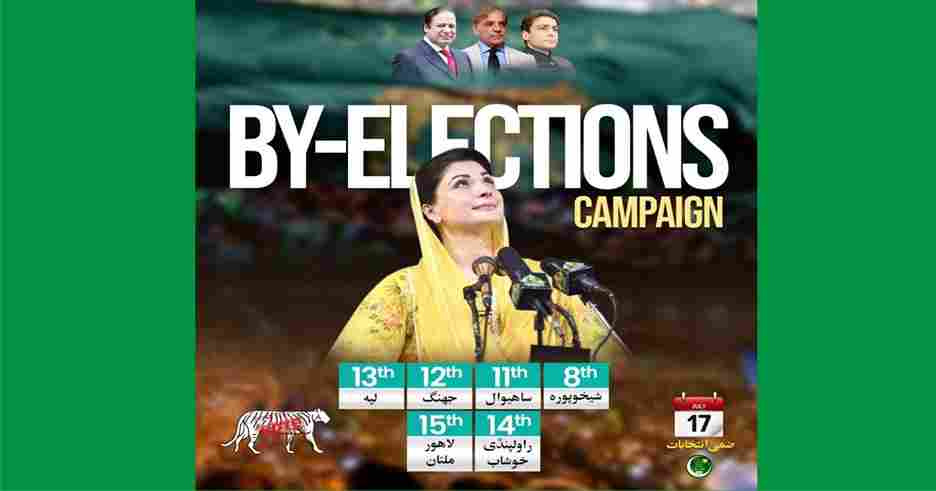 Pakistan Muslim League N has announced the schedule for Maryam Nawaz Jalsas for By-Elections 2022 to support PTI dissident candidates.
Sheikhupura : July 8, 2022
Chichawatni , Sahiwal PP 202 : July 11, 2022
Jhang : July 12, 2022
Layyah : July 13, 2022
Khushab, Rawalpindi : JUly 14, 2022
Multan and Lahore : July 15, 2022
Federal Minister for Information & Broadcasting Maryam Aurangzeb also share Maryam Nawaz Jalsa schedule on her Twitter Account.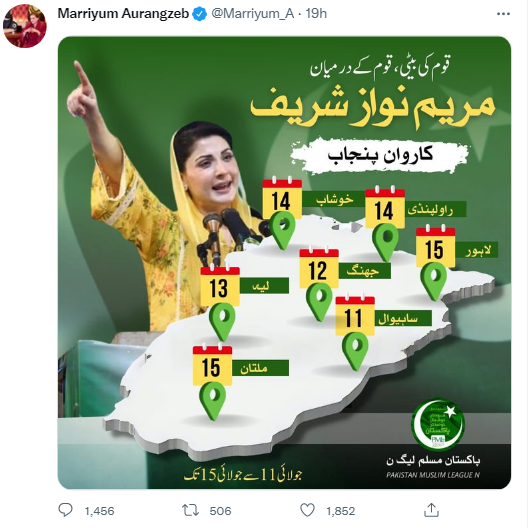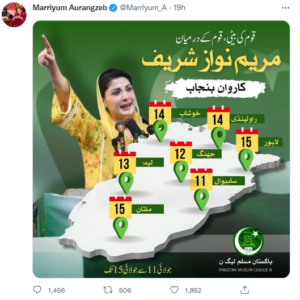 Sardar Ayaz Sadiq and Khawaja Salman Rafique have resigned from the ministries to run by-election 2022 campaign in Lahore. Both the leaders are well known in the politics of Lahore and almost every voter knows them. They have contacts in each constituency and may affect the result.
It is to be noted that by elections in Punjab are going to be held on July 17, 2022. PMLN has awarded party tickets to PTI dissident MPAs who supported Hamza Shahbaz election for Chief Minister. PTI is facing difficulties as in most of the constituencies it could not get suitable candidates. So PTI seems more active on social media to fill the gap. PMLN is also actively doing Jalsas to supports its candidates.
Also Read :
PTI Candidates List for by election 2022 Punjab
PMLN Candidates List for by election 2022 punjab
PP 167 Lahore By Election Result 2022 candidates and party affiliation
PMLN Social Media Team Demands Funds to Counter PTI Propaganda